Google X Inspired: 8 Moonshots To Watch
Think big or go home. Google's pursuit of moonshots -- radical solutions to huge problems using breakthrough tech -- has encouraged others to launch their own projects. Here are eight worth watching.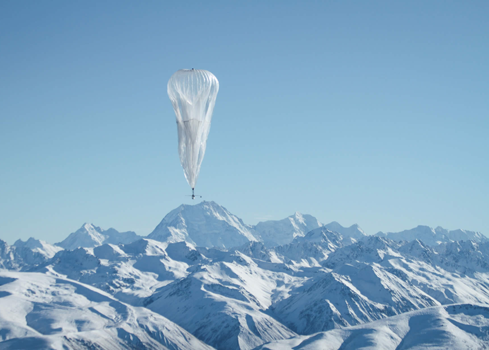 Google's affinity for moonshots -- big problems addressed with radical solutions -- first showed up in 2010 when the company began talking about self-driving cars.
As reports about the company's skunkworks, Google X (now simply X in the wake of the Alphabet reorganization last fall), surfaced a year later, the moonshots multiplied.
Under Alphabet's corporate umbrella, X is shepherding only a handful of hopefully revolutionary projects. Beyond self-driving cars, there's Project Loon, an effort to provide Internet connectivity through network hardware suspended on weather balloons; Makani, a startup providing power derived from large, tethered kites that function as wind turbines; and Project Wing, which aims to deliver goods to customers using drones.
There may also be undisclosed moonshots, such as a reported effort to build better battery technology. And of course there's the $30 million Google Lunar XPRIZE, which aims to fund an actual moon shot.
[See 10 Cool Microsoft Garage Projects You Didn't Know About.]
Google also has a separate research group, the Advanced Technology and Projects (ATAP), which is pursuing initiatives like Project Ara, a modular smartphone platform, among others. ATAP's work is a bit more focused than X's research, but it's ambitious in its own way.
Some of X's projects have graduated from the lab. They may not yet have reached the moon, to so speak, but commercialization is underway.
Google X Life Sciences, responsible for Google's Smart Contact Lens and other health-oriented initiatives, has become a distinct Alphabet subsidiary, Verily. Google Glass crashed and was reborn as Project Aura, which has yet to reveal its revised wearable hardware. A computational photography project called Gcam has been moved under Google Research. Google Watch got folded into Android Wear. The indoor mapping effort known as Project Insight has been absorbed by Google Maps. The eerily named Google Brain, an effort to help machines understand images, audio, and text, has been integrated with Google Research. A sustainable architecture project called Flux has been spun out as a new company. And Project Tango has become part of ATAP.
That's a lot of innovation for one company, even if it's now spread across multiple Alphabet subsidiaries. But it goes beyond one company. Google's willingness to take aim at the moon has become a model for other innovators.
In 2012, Google created We Solve for X as a moonshot community. It's a think tank of sorts, an organization that aspires to address significant problems with unconventional thinking. Google of course didn't invent revolutionary aspirations, but its can-do technical ethos offers a convenient template for like-minded organizations and individuals. Participants include the American Association for the Advancement of Science, the IEEE, TED, and other organizations.
Here's a look at the future as it might be, if any of these moonshots strike their marks. Scroll through and let us know what you think of these projects, in the comments section below.

Thomas Claburn has been writing about business and technology since 1996, for publications such as New Architect, PC Computing, InformationWeek, Salon, Wired, and Ziff Davis Smart Business. Before that, he worked in film and television, having earned a not particularly useful ... View Full Bio
We welcome your comments on this topic on our social media channels, or
[contact us directly]
with questions about the site.