Apple's Project Titan: 8 Rumors We're Following
Project Titan is either the best-kept or worst-kept secret in Silicon Valley. Whether Apple is or isn't building its own autonomous vehicle is not clear, but here's what we're hearing.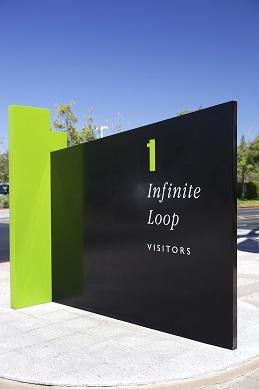 As is the case with anything related to Apple, rumors and speculation surrounding Project Titan -- widely believed to be the company's plan to develop and produce either an electric vehicle or a self-driving car (or both) -- are dominating the tech world, though Apple has said little of its actual intentions.
While the company's secretive nature has always worked brilliantly as a PR strategy, there are certain things even Apple can't keep under wraps, whether it's a smartphone, tablet, smartwatch, or even, yes, an electric car.
It might be months, or even years, before Apple decides to officially release details of what Project Titan is. However, we've seen enough reported leaks to know that something is definitely bubbling beneath the polished exterior of the company.
Reports indicate that Apple has a seriously ambitious desire for upending everything we know about cars. While even the world's most important technology company has limits, most road signs are pointing towards an advanced piece of four-wheeled equipment.
A September research note by Piper Jaffray analyst Gene Munster, which was published in several news outlets, put the likely chance of Apple actually producing an electric car at between 50% and 60%.
[Check out the collection of cool cars from this year's NY Auto Show.]
"If Apple makes a car as we know it today, we expect it to be an electric vehicle that is likely priced in the luxury market," Munster wrote. "A car by Apple may look completely different than what we think of as a typical car today in terms of shape and size."
Munster also opined that the project was closer to 10 years away from delivery rather than 5 years, noting that by that time automation will be a key competitive feature when Apple unveils the vehicle.
Still, there are plenty of precedents for Apple to get into the electric or autonomous car market. After all, Google -- its biggest rival -- is slowly preparing its self-driving car for general release.
Given all this info swirling around, InformationWeek pulled together a short list of what we know so far about Apple's plans. Since more details are sure to leak out, fueled by a healthy dose of rumor and conjecture, we'll keep you posted as more details roll out on the information superhighway.
Nathan Eddy is a freelance writer for InformationWeek. He has written for Popular Mechanics, Sales & Marketing Management Magazine, FierceMarkets, and CRN, among others. In 2012 he made his first documentary film, The Absent Column. He currently lives in Berlin. View Full Bio
We welcome your comments on this topic on our social media channels, or
[contact us directly]
with questions about the site.