8 Hot Gadgets Every Geek Needs For Summer Vacation
If you're looking to beat the heat, embark on a foreign adventure, or explore your own backyard, here are some gadgets that will help you make the most of your journey.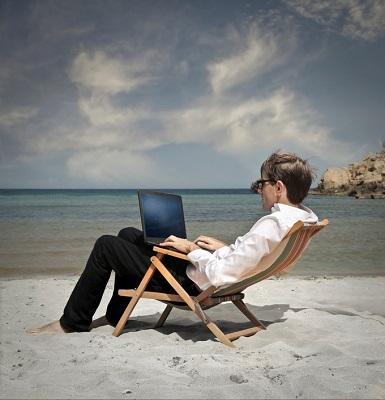 With August right around the corner, the apex of summer heat is nearly upon us, offering an incentive to escape to a breezy beach, secluded mountain hideaway, or perhaps somewhere more exotic. No matter where you go, there is a certain set of gadgets you should have at the ready.
From smartphones to drones, geeks on vacation usually can't completely cut the cord, and with our collective obsession with email, social media, and a general addiction to the internet, keeping yourself connected is part of the vacation package deal in this day and age.
But aside from the spare battery packs, fitness trackers, and waterproof mini boom boxes, there is a whole ecosystem of more interesting gadgets that could add to your vacation in ways you perhaps hadn't expected.
Take for example the CliMate, a pocket-sized gadget -- and successful Kickstarter concept -- that tracks the humidity, UV rays, and temperature (HUT) of your immediate environment, wherever you are, allowing you to soak up the sun -- in moderation -- without putting your skin at risk.
[Want to see more tech outside of Silicon Valley? Check out these nine cities.]
If you're looking to take your vacation videos and photos one step beyond the norm, there are a variety of drones -- from compact models to 4K monsters -- that will suit your needs.
With gadgets like that in mind, we've compiled a list of eight great devices, ranging from the standard pack it in your backpack gear to some of the more imaginative inventions out there on the market.
Here's our look at some of the best we could find.
Nathan Eddy is a freelance writer for InformationWeek. He has written for Popular Mechanics, Sales & Marketing Management Magazine, FierceMarkets, and CRN, among others. In 2012 he made his first documentary film, The Absent Column. He currently lives in Berlin. View Full Bio
We welcome your comments on this topic on our social media channels, or
[contact us directly]
with questions about the site.