10 Ways To Geek Out Your Valentine's Day
Valentine's Day is upon us, so it's time to come up with the ultimate plan for that special geek in your life. From cool activities to got-to-have gifts, here are 10 ideas for the perfect geek-tastically romantic day.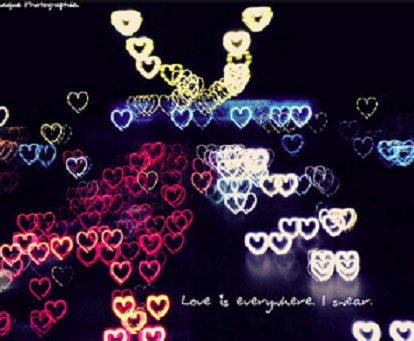 When it comes to Valentine's Day gifts, consumers in the US are expected to shell out $146.84 on average, or a record $19.7 billion this year, according to the National Retail Federation.
But when it comes to scoring cool gifts and awesome activities for that special geek in your life, it doesn't take a ton of money. In fact, all it really takes is spending time together doing fun activities, a little suspense, and some insight into your sweetheart.
These components will put you on a path to a super romantic Valentine's Day that any geek would love.
[See 10 Cool Microsoft Garage Projects You Didn't Know About.]
"There's brain research that shows that doing fun and exciting activities together increases the feeling of connection," said Gal Szekely, director of The Couples Center in San Francisco. "Not everything that you do together has the same value. It has to be fun, exciting and preferably something new for you. When we have these kind of experiences, the brain records them better so it creates shared memories that connect the couple."
When adding mystery and suspense to a relationship, as in a geo-cache-like treasure hunt, Szekely said, "mystery and suspense can create that newness and excitement that I mentioned [earlier], which can promote shared memories and connection." He added that some level of mystery, suspense, and the unknown can spark feelings of intimacy.
Here are 10 super romantic and geeky Valentine's Day ideas for you and your sweetheart. Take a look and let us know if you've tried any of these activities, or if any of the gifts are perfect for that special geek in your life.
Does your company offer the most rewarding place to work in IT? Do you know of an organization that stands out from the pack when it comes to how IT workers are treated? Make your voice heard. Submit your entry now for InformationWeek's People's Choice Award. Full details and a submission form can be found here.
Dawn Kawamoto is an Associate Editor for Dark Reading, where she covers cybersecurity news and trends. She is an award-winning journalist who has written and edited technology, management, leadership, career, finance, and innovation stories for such publications as CNET's ... View Full Bio
We welcome your comments on this topic on our social media channels, or
[contact us directly]
with questions about the site.