10 iPhone Apps You've Never Heard Of
Apple's App Store stocks more than a million apps; this guide will show you the hidden gems.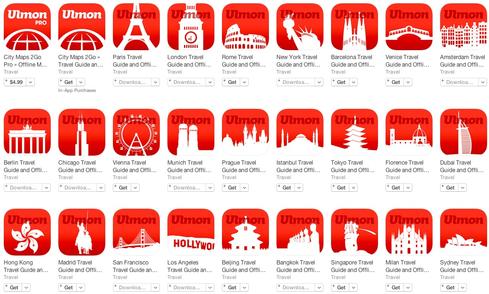 Let's face it -- Apple's App Store can be overwhelming, what with the thousands and thousands of applications on the market, some just knock-offs of more popular apps, games that look promising but prove quickly tiresome, and a whole host of useless junk that only serves to reduce precious megabytes of storage space.
According to statistics specialist Statista, as of May 2015 there were 1.4 million mobile apps available on Apple's App Store.
However, if you dig deeply enough, you'll find the hidden gems that can make your travel plans infinitely easier and your commute eminently more entertaining, or even expose you to a whole new world of art and music.
With that sentiment in mind, we've rolled up our sleeves and dug deep to find the apps you never knew existed and, from now on, won't be able to live without.
Two Dots and Songza are just two examples of hidden apps that serve a dual purpose as life hacks, bringing color and joy into the once-mundane corners of your connected life. Could you ever think that connecting dots in a row would keep you occupied for hours, or that a music app could correspond to your mood throughout the day?
There are eight other apps on this list that you probably haven't heard of, and if you haven't, now is the time to dump those useless additions to your smartphone and replace them with applications that will encourage you to open them, not just swipe past them to get to Facebook Messenger (which we all despise anyway).
Best of all, most of the applications on this list are free of charge, so you can give your iPhone a makeover without breaking the bank.
Consider this a baseline for improving your app efficiency -- something we could all no doubt use. Since this list only scratches the surface, please tell us your favorite unknown iPhone apps in the comments section below.
[Did you miss any of the InformationWeek Conference in Las Vegas last month? Don't worry: We have you covered. Check out what our speakers had to say and see tweets from the show. Let's keep the conversation going.]
Nathan Eddy is a freelance writer for InformationWeek. He has written for Popular Mechanics, Sales & Marketing Management Magazine, FierceMarkets, and CRN, among others. In 2012 he made his first documentary film, The Absent Column. He currently lives in Berlin. View Full Bio
We welcome your comments on this topic on our social media channels, or
[contact us directly]
with questions about the site.