Moore's Law Hits Middle Age
Tales from engineers who drove Moore's Law forward.
SAN JOSE, Calif. — On April 19, 1965, Electronics magazine published a paper in which Gordon Moore made a stunning observation: About every two years, engineers should be able to cram twice as many transistors into the same area of a silicon chip.
Over the next 50 years, engineers more or less managed to maintain that predicted pace of innovation, delivering dramatically better semiconductors. Their efforts were central to the seeming magic of a high tech sector riding an exponential growth curve that became known as Moore's law.
Of the thousands of engineers who have kept Moore's law going, EE Times interviewed a trio of top chip technologists who shared their stories and optimism that progress will continue.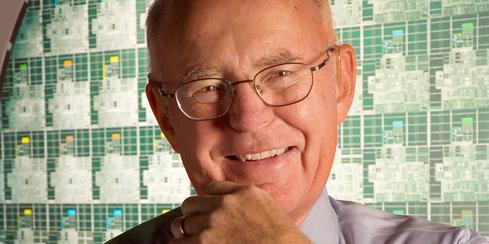 To date the progress Moore's law represents has not been limited to "just ever faster and cheaper computers but an infinite number of new applications from communications and the Internet to smart phones and tablets," said Robert Maire, a semiconductor analysts writing in a recent newsletter.
Read the rest of the story on EE Times.
Based in San Jose, Rick writes news and analysis about the electronics industry and the engineering profession for EE Times. He is the editor of the Android, Internet of Things, Wireless/Networking, and Medical Designlines. He joined EE Times in 1992 as a Hong Kong based ... View Full Bio
We welcome your comments on this topic on our social media channels, or
[contact us directly]
with questions about the site.