How E-Discovery Cuts Legal Costs For Novo Nordisk
Pharma giant boosts efficiency, reduces outsourcing labor with in-house technology that discovers and produces electronic information for legal purposes.
While it is financially impractical for a healthcare organization's legal department to have a headcount large enough to complete all e-discovery tasks, deciding which ones should be outsourced is a key challenge to help make an in-house legal team efficient.
The challenge is to discover and produce electronic information for legal purposes. Traditionally, if an assignment was too voluminous or too technical, it was outsourced. However, the ever-present drive to push e-discovery costs down, while still maintaining a level of control, encourages in-house counsel to reevaluate which e-discovery tasks are sent to external vendors. While no organization should expect its legal department to perform discovery review on crates of documents, the concept of a job being too technical is quickly fading away.
With the ever-changing landscape of healthcare laws and governmental healthcare reforms, pharmaceutical companies are faced with important decisions regarding the company's bottom line. Novo Nordisk A/S is a global healthcare organization with 90 years of innovation and leadership experience in diabetes care. Its mission is to prevent, treat, and ultimately cure diabetes. Novo employs approximately 35,000 workers worldwide. Novo Nordisk Inc. (NNI), the company's US affiliate, has about 4,000 NNI field-staff members spread out across the country.
[A challenge for government, too: Federal Agencies Lack E-Discovery Savvy.]
Like many healthcare organizations, NNI has seen e-discovery grow in recent years. Due to high demand, NNI was forced to outsource its e-discovery needs to various vendors to complete the entire cycle of collection, processing, exporting, and hosting terabytes of data. The process was time consuming, burdensome, and exposed proprietary NNI data to multiple vendors. In addition, with the continued (and increasing) influx of new data, NNI needed to keep its information safe, accessible, and compliant to avoid potential legal issues. NNI's legal team determined it had a real need to bring in-house what had traditionally been an outsourced function.
When the decision to bring services in-house is made, organizations should develop a strategic plan to elevate which processes can be brought in-house versus which operational processes are not financially feasible. Taking into consideration past litigation costs can help create a baseline for evaluating which processes are best to bring in-house and which tasks should continue to be outsourced.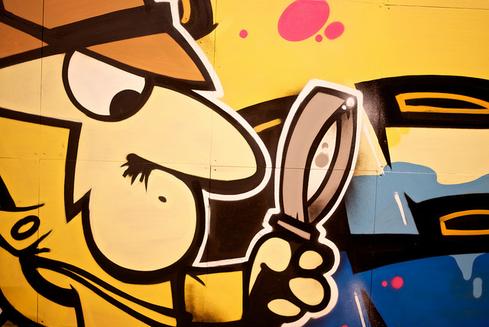 NNI evaluated several potential solutions and decided to implement Symantec's eDiscovery Platform powered by Clearwell to facilitate in-house processing of e-discovery requests. This provided NNI with efficient streamlined search-and-collection capabilities that are customized for NNI's specific needs. NNI's selection of Symantec was a calculated choice due to the Enterprise Vault archiving infrastructure already in place. Symantec eDiscovery Platform's ability to seamlessly connect with Enterprise Vault eased some of the technological and financial concerns that may not have been addressed with other available technologies.
Since implementing eDiscovery Platform in February 2013, NNI has been able to reduce costs in excess of $800,000. Day-to-day maintenance of the system requires only one full-time litigation support analyst, who serves as a subject matter expert and a bridge between the organization's legal and IT departments.
NNI tailored Symantec's e-discovery software to allow for expedited response to inquiries, while maintaining compliance in the highly regulated pharmaceutical industry. These improvements also help protect NNI's intellectual property by exposing far fewer people to the data. Additionally, NNI can efficiently respond to requests for information since it can launch searches from within the legal department and no longer has to serve as a liaison between outside counsel and an e-discovery vendor.
The ability to bring e-discovery in-house can directly affect an organization's bottom line. Corporations are looking to mitigate risk while at the same time reduce costs. Quicker response times, management of expectations, and understanding your organization's information stores can decrease costs.
Ever-growing obligations have forced healthcare organizations to abandon traditional methods of information governance. Conducting cost-effective reviews of electronically stored information (ESI) in various types of litigation is becoming the top priority for our industry. As courts quickly adopt new methodologies, e-discovery is evolving to encompass the new technological trend.
When selecting a particular e-discovery product, organizations should pay attention to critical features such as semantic analysis, predictive coding, and the number of file formats the product can review. These key components
can help reduce the time and costs associated with identifying information for an investigation. An equally important consideration is ease of use -- especially for any nontechnical users in a healthcare organization. A simple and easy-to-use product decreases training time and the need for multiple experts, which allows companies like NNI to utilize a single analyst to support the system.
Due to the growing demand for e-discovery products in the marketplace, the number of vendors offering competing products has spiked considerably. In addition to Symantec, companies such as CommVault, EMC, and Catalyst have introduced e-discovery tools to help customers reduce the time and money they spend on e-discovery. Many vendors in the e-discovery space offer individual point solutions that satisfy the requirements of one specific job during the e-discovery lifecycle, such as administrating litigation hold notices, whereas others offer integrated solutions that connect the different stages across any given e-discovery workflow. Therefore, one additional criteria an organization should evaluate when analyzing vendors is the depth and breadth of the technology and how that matches up to the organization's unique needs.
Corralling the vast amount of data that resides within any organization's wall can be a daunting task. As organizations began to embrace the global market, email no longer remained the only e-discovery priority. International databases and intercontinental project teams can also lead to extensive ESI reviews. How an organization leverages the latest technology can greatly reduce the financial impact of these types of reviews.
Understanding your organization's electronic and physical information structure is a key component of reducing the discovery burden that potential litigation can have on a legal department. Applying structured processes and policies in regards to how information is stored will improve the accuracy and speed of producing relevant documents. Incorporating the legal department into key discussions regarding document retention and preservation is of utmost importance.
Without the proper technology, legal departments at healthcare organizations must prioritize which assignments they take on with limited resources. Companies can learn from their peers who have successfully migrated to an in-house e-discovery model. Deploying the right technology in conjunction with applying the proper policies throughout the organization can greatly simplify the search process and improve responsiveness to requests.
Healthcare organizations are inundated with copious amounts of data and information, which is subject to various privacy, security, and government laws. Implementing an appropriate e-discovery solution will help these organizations navigate these complexities on a single platform in-house, reducing valuable time spent and bringing down costs while allowing the organization to maintain control over sensitive records.
Medical data breaches seem to show up on the 6 o'clock news almost every week. If you think it wouldn't happen to you -- or the financial impact will be minor -- think again. Download the Healthcare Data Breaches Cost More Than You Think report today. (Free registration required.)
Jonathan Malz is a litigation attorney in Novo Nordisk's Litigation Group. He manages product liability litigation, commercial disputes, and government investigations. In addition, Jon is globally responsible for all aspects of the company's discovery processes focused on ... View Full Bio
We welcome your comments on this topic on our social media channels, or
[contact us directly]
with questions about the site.