VA Studies Telehealth For Chronic Illness Management
Veterans Health Administration seeks to expand its 44 telehealth service areas.
Unconstrained by state licensing fetters and needing to treat servicemen and women who live in rural America, the Veterans Health Administration is one of the earliest, most successful implementers of telehealth.
At a time when the VA is under scrutiny for snubbing whistleblowers, ignoring patients, and manipulating data, it's important to recognize that it still provides essential services to many veterans. By using telehealth to provide a growing list of services, taxpayers save money, more veterans can receive services in a timely manner, and patients are more comfortable and thus more likely to seek the medical assistance they require.
In fiscal year 2013, more than 600,000 veterans, or 11% of the VA's patient base, received at least some care via telehealth, said Dr. Adam Darkins, chief consultant for telehealth services at the VA, in an interview. During 1.7 million episodes, veterans received medical attention across 44 areas of care including mental health, speech pathology, neurology, cardiology, and primary care, he said.
"Now healthcare is increasingly about how you manage chronic disease," said Darkins. "It used to be about managing acute problems."
The VA is researching how to use telehealth for chronic care management, he told us. It's also rolled out a tele-audiology program for hearing tests and hearing aids, and is starting to use teleICU.
In addition, the organization wants to incorporate mobile devices and sensors into its telehealth offerings.
"I think the people who do telehealth will be platform-agnostic. They will expect to be able to do it on the device they want to do it on at the time they want to do it. Five to seven years from now, I think what we call telehealth will be very widespread because the technology is ubiquitous. The question is not if it will happen but when it will happen. The devil of all this is in the details. The vision in all this is quite simple."
[The American Medical Association is going in the opposite direction. See Sorry, AMA: You're Wrong About Telehealth.]
The VA needed to change one big detail of its telehealth program as veterans began aging, according to Darkins. In the early 2000s, the VA noticed a societal shift: More people wanted to age at home, not in a nursing home, and expected to remain healthy and active as they grew older. A monthly checkup didn't support that model; for example, unless a heart problem occurred while the patient was actually at the doctor's office, it would remain undiscovered and untreated until a heart attack and resulting hospitalization. However, telehealth and remote monitoring combine unobtrusive constant checks that immediately alert offsite health professionals of any changes to patients' conditions in enough time to make medication or lifestyle changes long before they'll need an emergency room visit, says Darkins.
"We did pilots that showed the great benefits of doing that. It reduced bed-based care by 59%; reduced hospital readmissions by 35%. It means people who would also have long-term or frequent hospital admissions are able to live independently in their homes."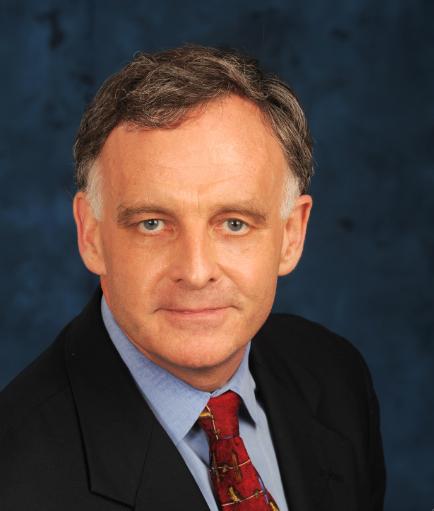 In 2013, 144,000 veterans were part of the VA's Home Telehealth program, according to Darkins. Of them, 41,430 -- or about 29% -- would have been in long-term care without this program, he notes.
Home telehealth, which had only 1,000 patients a decade ago, is not the only example of a fast-growing telehealth program. Over the past three years, the VA's teledermatology program expanded 279%, serving 45,000 veterans in 2013, says Darkins. In 2013, the VA screened 270,000 veterans for diabetic eye disease, vs. the 2005 pilot that included 2,000 patients. If a problem is discovered, patients go to a clinic for follow-up medical care.
No matter their focus, all telehealth specialties begin with a pilot and must create a repeatable, scalable process to ensure success. "A lot of it surrounds process. I know that sounds a bit sterile. As something gets bigger, a large network can't be based on relationships. A network has to be based on processes."
The VA has national telehealth training centers and can provide virtual training, too. Last year, the agency educated more than 8,500 staff through 600 training events, says Darkins. A national telehealth technology help desk, which received 14,000 tickets last year, helps participants resolve telehealth technology problems.
Although The Joint Commission, a not-for-profit organization that evaluates more than 20,000 healthcare providers for quality, does not specifically focus on telehealth, quality management is critical to the VA's telehealth initiatives, Darkins notes. The department routinely surveys patients, developed an internal accreditation, and makes sure it gets credit for the workload it carries through whitepapers, case studies, and reports.
"We've worked closely to develop evidence for how this works," says Darkins. "The VA population is, in many ways, a forerunner of what the general population is going to be. The VA is a very good example of why you may want to do telehealth."
InformationWeek's new Must Reads is a compendium of our best recent coverage of the Internet of Things. Find out the way in which an aging workforce will drive progress on the Internet of Things, why the IoT isn't as scary as some folks seem to think, how connected machines will change the supply chain, and more. (Free registration required.)
Alison Diana is an experienced technology, business and broadband editor and reporter. She has covered topics from artificial intelligence and smart homes to satellites and fiber optic cable, diversity and bullying in the workplace to measuring ROI and customer experience. An ... View Full Bio
We welcome your comments on this topic on our social media channels, or
[contact us directly]
with questions about the site.