Mental Health Tools: From Office To Pocket
Mobile apps and telehealth will never replace in-person treatment, but new tech tools can help millions who suffer from mental health conditions. Consider these apps and services.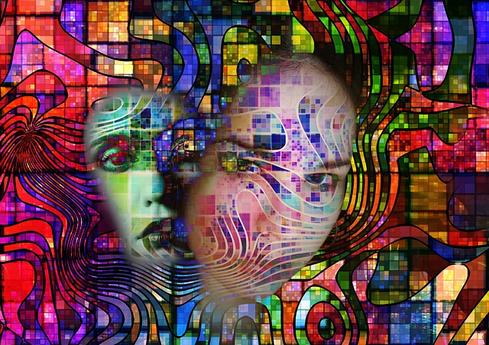 More than one-fourth of US adults struggle with mental illness, according to The Kim Foundation. As healthcare experts work to improve awareness and access to mental health professionals, they hope that technologies such as telehealth, social media, and mobile apps will help reduce this statistic and improve the nation's overall psychological health.
The suicide rate for people between ages 35 and 64 grew 30% between 1999 and 2010, up from 13.7 to 17.6 people per 100,000. In 2010, 38,364 people committed suicide -- in comparison, 33,687 died in motor vehicle accidents, according to a 2013 report released by the Centers for Disease Control.
While suicide rates among younger and older people have remained fairly consistent, the study found an increase among middle-aged residents -- a group historically not specifically targeted by mental health experts or suicide prevention specialists. Suicide rates increased 32% among women aged 35 to 64 and 27% for men in the same age group, the CDC reported. Worse, suicide rates increased 48% in people aged 50 to 54, and 49% among those aged 55 to 59.
To support World Suicide Prevention Day on Sept. 10, the World Health Organization has released Preventing Suicide: A Global Imperative, a resource that advocates reducing access to means for suicide, responsible media reporting, and early identification and management of mental and substance abuse disorders. The organization also recommends follow-up care by phone or personal visit as well as community support. As part of the WHO Mental Health Action Plan 2013-2020, member nations have committed to the goal of reducing suicide rates by 10% by 2020.
With today's increased access to general healthcare, primary care physicians are often the first clinicians to see those with mental health conditions, according to Dane Hallberg, CEO of My M3, developer of an app that screens for conditions such as anxiety, depression, and bipolar disorder. "If you don't have mental health, you don't have physical health -- and vice versa," Hallberg pointed out. "Twenty-eight percent of hospital readmission rates are due to a behavioral disorder. It raises the rates for all of us." Based on respondents' answers, the app provides resources such as a suicide hotline number. To ensure confidentiality, Hallberg added, the website does not store users' answers.
Technology -- which some people associate with job loss and other problems, along with feelings of depression and isolation -- can also help combat mental health issues. Many individuals are more likely to answer questions honestly using consumer-oriented apps and websites, according to Dr. Gerald Hurowitz, a psychiatrist and co-creator of What's My M3, which is available to both consumers and healthcare enterprises.
"Having the opportunity to complete the M3 in private and electronically provides a greater sense of anonymity -- and users report that there is a correspondingly greater tendency to provide honest answers to the questionnaire," he said. "Having ready access to a measure of one's mental health -- via the Internet, smartphone, and one's doctor's office -- is a simple but effective way to protect the public from the scourge of suicide."
Many clinical psychologists believe mobile apps could improve patient care, according to a study by Sigma Research for SelfEcho. In fact, 66% of respondents said obtaining additional patient data via a mobile app would enhance their ability to treat patients, and 73% said a mental health app would help them track patients' progress.
However, while early research indicates some consumer-oriented apps -- primarily those developed with input by mental health professionals -- can help address stress, depression, suicidal thoughts, addiction, and other challenges, most lack scientific evidence about their efficacy, according to a paper published in the Journal of Medical Internet Research. That's why SelfEcho is targeting mental health professionals, not patients, with its Mobile Therapy software. The application is expected to ship later this year, said Shelly Gable, who holds a PhD in social psychology and is part of SelfEcho's leadership team.
"One of the things I've been advocating is this idea of proscriptive versus prescriptive ideas. I would be wary of mental health apps that claim to have an answer or claim to have a one-size-fits-all or if 'you do this you will be better' approach, because mental health is such a complex thing and there are so many facets to treatment," she said. "Our approach is to gather data and deliver [it to] someone who can deliver treatment -- [someone] who has knowledge based on training, but also based on knowing additional information from the client."
Others take a dual approach. Thousands of patients use Ginger.io in consultation with healthcare providers, but users can also download it without input from a clinician. The app, which seeks and tracks changes in patient behavior, integrates big data and workflow to alert clinicians to potential changes that could signal conditions such as depression.
Mental health professionals increasingly leverage telemedicine to deliver services to people who are unable or unwilling to visit doctors' offices. The Department of Veterans Affairs has used telehealth to treat schizophrenics since 2002, Dr. Adam Darkins, chief of telehealth services, told InformationWeek earlier this year. Over the past two years the organization has expanded mental health services within veterans' homes, he said. Many other organizations, public and private, have followed suit, connecting patients with psychiatrists, psychologists, or counselors via secure videoconference lines.
Telemedicine provider Reach Health sees a growing need from mental health clinicians, said CEO Steve McGraw, in an interview. Pointing out that about one in eight emergency room visits involves substance abuse or another mental health issue, he said, "You can't just dismiss the patient because you don't have someone to treat them."
As more consumers gain access to primary care, general practitioners and mental health specialists will be tasked to serve a growing population of patients. Integrated wisely, technologies like telehealth and mobile applications can help support this mission. Read on for some examples.
Alison Diana has written about technology and business for more than 20 years. She was editor, contributors, at Internet Evolution; editor-in-chief of 21st Century IT; and managing editor, sections, at CRN. She has also written for eWeek, Baseline Magazine, Redmond Channel ... View Full Bio
We welcome your comments on this topic on our social media channels, or
[contact us directly]
with questions about the site.