15 Apps For Healthy Living
A well-equipped smartphone and a little will power can help you stay healthy. Consider these diagnostic and fitness apps.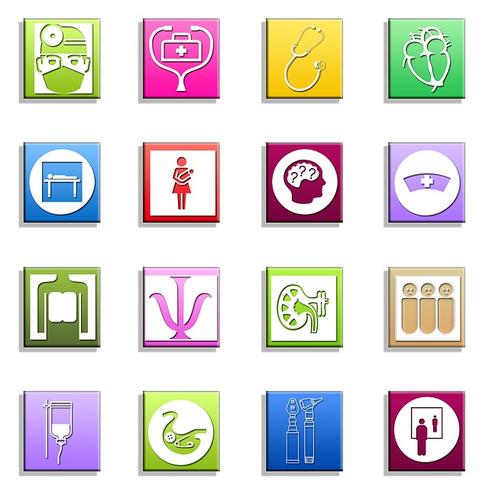 This year, 54.1 million Americans are expected to sign up for gym and fitness club memberships. They spent almost $26 billion on these programs in 2013. By comparison, last year there were approximately 100,000 healthcare apps -- many of them free or inexpensive, according to BI Intelligence. Of these, the top 10 generate 4 million free and 300,000 paid downloads each day and will produce sales of $20 billion or more by 2018.
Even as gym memberships increase, more Americans use smartphones and tablets to get fit and stay healthy, using apps to monitor and enhance their physical, emotional, and mental well-being.
In addition to helping you shed pounds, apps can tell you more about what you're eating. Using apps like MyFitnessPal or Livestrong's MyPlate, you can check out ingredients, count fat and calories, and find healthier alternatives to prepackaged or restaurant options. These tools also have begun to alter what we see on store shelves and restaurant menus. Consider, for example, the recent campaign against Subway's use of azodicarbonamide, and Chick-fil-A's plan to remove Yellow #5, TBHQ (a chemical made from butane) and reduce sodium, among others.
Convenient access to information lets you easily and privately access and tailor exercise programs and routines as well. Devices like Fitbit, Moov, Jawbone Up, and FuelBand, along with apps such as RunKeeper and MapMyFitness let runners, walkers, and cyclists monitor their progress, compete with friends on social networks, and brag about their accomplishments. Other apps add financial incentives, letting you raise money for charity or bet on your own ability to meet self-made goals.
Some app makers contend that inexpensive access to health-focused tools may also reduce overall healthcare costs, by improving awareness, and encouraging people to seek care early, when illnesses are easier and less costly to treat. Apps including iTriage and HealthTap empower users to ask questions about their symptoms, a feature that could reduce the strain on local medical providers. While developers caution against using software as a replacement for a physician's advice, many sites feature testimonials from users who became aware of medical problems through an app.
You also must consider each app's privacy policy. Many -- but not all -- apps include simple statements about how they use collected data. Before providing an app with daily insight into your dietary, exercise, sleep, and medical habits and history, make sure you fully understand and agree with its policy for using, storing, and sharing this information. If you don't, find a competing app. After all, it's your body -- and your data. Now dig into our collection of interesting health and fitness apps.
Alison Diana is an experienced technology, business and broadband editor and reporter. She has covered topics from artificial intelligence and smart homes to satellites and fiber optic cable, diversity and bullying in the workplace to measuring ROI and customer experience. An ... View Full Bio
We welcome your comments on this topic on our social media channels, or
[contact us directly]
with questions about the site.