Wearables Carve New Path To Health In 2015
Wearable devices coming in 2015 will add health and athletic capabilities to enhance value and keep users' interest.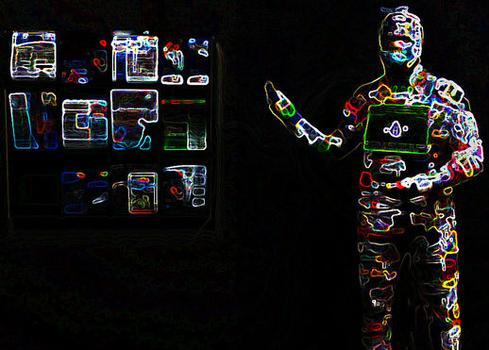 Currently viewed as extensions of avid joggers, cyclists, and quantified-selfers, fitness bands and other wearable devices will begin a transition to serious health tools in 2015.
Many developers compete on price, offering models at around $50, or on fashion-oriented options like band colors, but others focus their development initiatives on health-oriented differentiators designed to improve users' condition or educate them on the effects their habits have on their bodies or minds.
Athletes, too, want more usable information; they want insight into how they can increase endurance and stamina and enhance their physical performance, executives said.
"The wearables market is starting to see technology that produces richer and more precise user data than ever before. The problem we're seeing is that most fitness trackers are offering a flat world of data, without much insight beyond what an accelerometer can capture," Kenzen CEO Sonia Sousa told InformationWeek. "This is why wearable fatigue is so high. After about six months, you stop caring because the number of steps doesn't really change."
Use of health-oriented wearables will almost triple between 2014 and 2018, according to Juniper Research. Yet Gartner says shipments of wearable electronic devices for fitness will decline to 68.1 million units in 2015 from 70 million in 2014. Sales will rebound in 2016 as people buy other devices to do similar jobs, spending money on smart watches, smart wristbands, and related fitness devices, the research firm predicted.
No matter what they're called, some of these devices are getting smarter about motivating healthy behavior, bringing new capabilities to wearers, or providing useful medical insight.
Hidden among the hundreds of product releases flooding the market in 2014, a late trickle of news from both well-known and lesser-known wearable device vendors touted new, medically focused capabilities for their products. These features will help propel adoption beyond casual or fitness-oriented users and into the hands of those with chronic conditions -- the people who can most benefit from regular monitoring of their heart rates, glucose levels, diets, and other vital signs.
Others are targeting the growing senior population. In 2015, wearable technology will continue its evolution from step counters to critical remote health monitoring tools. In fact, 45% of those surveyed said increased access to patient data and technological innovation will present the biggest opportunity for growth in 2015, according to a recent Kinnser Software survey of home health leaders.
"Big data will mean big business for home health agencies," Chris Hester, president and founder of Kinnser, said in a press release. "Home health agencies and physicians will use the data collected from wearable technologies to inform better care decisions, allowing them to deliver higher quality care in an ultimately more efficient way. This new approach will enable insights into the care continuum and help identify long-term patterns and risk factors before they become serious medical issues."
Before these more widespread medically oriented trends take hold, the industry as a whole must address privacy concerns, ensuring private companies protect patient data (for they are patients, not consumers, anytime you're discussing this type of information). This data can never be sold or shared, and it must be accessible to the patient, who has the right to provide it to a clinician or other medical professional. Likewise, the federal government must address regulatory issues that slow investment, development, and adoption.
Ideally, insurers will cover these devices if they are deemed medically necessary. Certainly, further study may show wearables reduce medical costs by eliminating unnecessary doctor visits, reducing hospital stays and readmissions, improving physical and mental health, and perhaps curtailing instances of diabetes, obesity, and other conditions. If these theories hold true, the volume discount purchase price on these (perhaps private-labeled) products by a health system or insurance company could soon pay for itself.
Indeed, Gartner predicts that, by 2018 through 2020, 25% of fitness monitors will be sold through nonretail channels -- including gyms, wellness providers, insurance companies, employers, and weight loss clinics -- at subsidized or no cost. Perhaps, if research proves particularly compelling, that movement could start even earlier.
Some of these new wearables are best suited for physical therapy or training; others are targeted directly at the chronically ill or those recuperating from an illness or surgery. Given the newness of this overall market, the developments we're seeing today bode well for the overall health of the wearable health market.
Here are some new health-oriented wearable products and apps expected to reach the market in 2015. Which ones could be hits? Which ones miss the mark?
(Image: Keoni Cabral/Flickr)
Alison Diana is an experienced technology, business and broadband editor and reporter. She has covered topics from artificial intelligence and smart homes to satellites and fiber optic cable, diversity and bullying in the workplace to measuring ROI and customer experience. An ... View Full Bio
We welcome your comments on this topic on our social media channels, or
[contact us directly]
with questions about the site.