Health IT's True Mission: Baptist Health CIO Speaks
Baptist Health CIO Roland Garcia reflects on his career and what he sees as the primary goal of healthcare IT: to improve care and minimize suffering.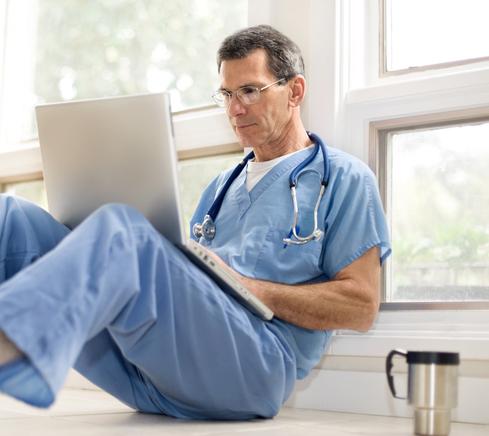 Healthcare Social Networks: New Choices For Doctors, Patients
(Click image for larger view and slideshow.)
Roland Garcia is not one of the healthcare CIOs who started out as a clinician. Garcia, the senior vice president and CIO at Baptist Health in Jacksonville, Fla., found another calling: improving hospital operations at faith-based health systems.
In town following a family trip, I had looked Garcia up as the most important healthcare CIO in the region. On fairly short notice, he agreed to meet me for an 8:00 a.m. appointment at his office overlooking the harbor, across the street from Baptist Health Medical Center, the flagship of the five-hospital health system.
Garcia cited a couple of personal experiences early in his career that made the need for improvement clear to him. "You want to know why I'm in healthcare?" he asked. "I don't often tell this story -- I'm not sure why I'm telling you," he continued, sizing me up before deciding whether to continue.
[Why is health IT being rushed into production? Read Meaningful Use Deadlines Clash With Software Best Practices.]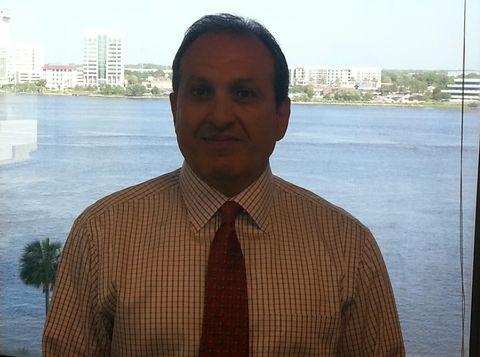 When he was in his mid-20s, Garcia was working as a project manager at one of the largest private, faith-based hospitals in the country. When a wing of the hospital was being rebuilt, the IT team was housed in close quarters with clinical units -- with patient care being delivered on the other side of temporary partitions. One day, while rushing to his next appointment, Garcia tried to open the door to the hallway and found it blocked. The object blocking the door turned out to be a wheelchair, and in the wheelchair was a patient who had expired sitting in the hallway -- alone and apparently forgotten. The patient was the first dead person he had seen up close, and even after getting over the initial shock, he was left with the thought: "How could this possibly happen in a world-renowned facility?"
In retrospect, he sees that as the beginning of a quest to do his part to improve hospital operations.
Garcia's second story explains why he has been drawn to not-for-profit, mission-driven healthcare organizations. "My father died in '97 at an early age: 66." His father was a strong man, but near the end of his struggle with colon cancer, he was crying out in pain as the younger Garcia kept vigil. "Here I was pushing the [call] button to get the nurse, and there's only one person in the whole [expletive] facility with access to the drugs to relieve his pain." Why? The for-profit hospital had cut staffing ratios to make money for Wall Street.
When I asked what he has done that makes him proud, the first thing he mentioned was implementing electronic pharmacy order entry, which collapsed a flow chart of manual processes that had previously taken about two hours and 40 minutes. "With technology, we were able to shorten that to about eight minutes."
Another example of IT speeding the delivery of care: About six months ago, the hospital system started using voice recognition technology to allow radiologists to dictate their reports. "From what used to be a process of many hours -- maybe four to six hours -- now with the voice technology and front-end editing, with the physicians doing the corrections [to the transcript], we can have a report ready in seven minutes and available to anyone with access to the EMR." About 88% of the hospital's radiologists have adopted the new procedure.
The change also cut about $33,000 of monthly manual transcription costs, but the time savings is far more significant, Garcia said, because it means less time waiting for test results before care can begin.
In discussing electronic medical records and electronic health records technologies, Garcia made a point of arguing that it's wrong to use the terms "EMR" and "EHR" interchangeably, as is common in the industry (and in my reporting -- mea culpa). As defined by the Centers for Medicare and Medicaid Services, which oversees the Meaningful Use incentive program, EHR is intended to be more than a rebranding. Garcia explained that EMR is the medical records technology "within the four walls" of an institution, whereas EHR is intended to stretch "across the continuum of patient care" for an integrated experience. So even though CMS designates some EMR products as Certified Electronic Health Records Technology,
an EHR isn't really an EHR unless it addresses the challenge of integrating data from different EMRs into a comprehensive patient record and an integrated experience for the patient and the provider.
By that standard, "I don't think anyone has achieved the level of having a complete EHR," Gardia said. "Some are closer."
Baptist Health has been working toward that goal since before the advent of Meaningful Use, creating its first "fully digital hospital" in 2005 with the construction of Baptist Medical Center South, a suburban outpost of the downtown main hospital. But although that model has since been replicated throughout the system, with Cerner as the core medical records technology, today Baptist has 11 EMRs in use within its health system. That's partly a result of acquiring medical practices that previously made their own EMR choices, as well as the use of EMRs tailored to specialties that don't fit neatly into the EMR for general hospital operations. Achieving continuity care across providers and regardless of what software they use is the major challenge healthcare organizations must address today, he said.
Baptist operates a private health information exchange to merge data from multiple EMRs and exchange data with other healthcare organizations. Yet Garcia is also aware of the danger of presenting a fragmented experience -- for example, by presenting patients with multiple patient portals, each linked to an EMR associated with a fraction of their Baptist healthcare experience. Baptist recently conducted a "soft launch" of an integrated patient portal "untethered" from any single EMR. It's not yet at a stage where he's ready to brag about it or declare success -- in an interview with Becker's Hospital Review, he described it as a large software development project that his developers struggled to get right.
In addition to technology management, Garcia has taken on business leadership functions -- notably, overseeing the revenue cycle management -- the process, not just the technology -- for the hospital.
He is also playing a new product development role for a "corporate health" product called PATH (Personalized Approach To Health), created in partnership with the local YMCA. The idea is to contract with employers seeking to lower their healthcare costs and improve employee wellness. Baptist Health provides the medical expertise for the program, while the YMCA brings its expertise in behavior modification. Together, they hope to guide their clients' employees through programs that advocate smoking cessation and better exercise and diet habits.
While there are many competing wellness programs, typically sponsored by insurers, Baptist will make the case that a program anchored to the region's largest healthcare system can offer more continuity to employers that may not stick with the same health insurer from one year to the next. An ongoing record to track employees' health and encourage efforts to stay well will be a key element of the program, with Applied Health Analytics of Nashville, Tenn., providing important enabling technologies. When the system generates a recommendation to an employee, the system will track whether the employee viewed that email and took action -- for example, by scheduling an appointment.
"The challenge is how do we get [employees] engaged and accountable for their own share of responsibility for their health," Garcia said.
Overall, he said, the story of his career is about being aggressive and competitive and wanting to build something that makes a difference. "I want to build the organization so hopefully, when I leave it, it will be better than I found it."
Garcia is not a caregiver -- "I did not have that calling." Rather, "it's my calling to give the right technology to those who have the calling to put their hands on the patient and have an impact."
The impact he most hopes for is to spare some other father the pain of lying awake in a hospital bed, waiting for relief that comes too slowly, or to eliminate the delay in delivering a diagnostic that's needed before care can begin.
Has meeting regulatory requirements gone from high priority to the only priority for healthcare IT? Read Health IT Priorities: No Breathing Room, our latest digital issue.
David F. Carr oversees InformationWeek's coverage of government and healthcare IT. He previously led coverage of social business and education technologies and continues to contribute in those areas. He is the editor of Social Collaboration for Dummies (Wiley, Oct. 2013) and ... View Full Bio
We welcome your comments on this topic on our social media channels, or
[contact us directly]
with questions about the site.