Free EHR Helps Practice Fusion Grow
Practice Fusion CEO Ryan Howard wants doctors to know they don't have to pay for the privilege of adopting electronic health records.
Adopting electronic health records (EHRs) is a challenge for any medical practice, but if doctors must suffer through it, Practice Fusion CEO Ryan Howard wants them to know they don't have to pay for the privilege. In fact, their participation is valuable enough that other players in the healthcare market will gladly pick up the tab.
"What people don't realize is the doctor is the master of the entire system -- even though they feel embattled and not empowered," Howard said in an interview. "Each doctor drives roughly $2.5 million in medical spend."
Thus, Practice Fusion has decided it can make a business out of providing electronic medical records software to doctors without needing to charge them for it. If the company can get their attention with software they find useful (and affordable), their active use of the software is valuable in and of itself. Today, electronic medical records (EMRs) are turning into EHRs, a change in terminology associated with the goal of making health data more portable, interoperable, and meaningful. In the sense of the federal government's Meaningful Use program of incentives and penalties, Practice Fusion is helping sole practitioners and small practices keep pace.
[ Many doctors think EHRs aren't worth the hassle. Learn Why Doctors Hate EHR Software. ]
Founded in 2005, Practice Fusion launched a cloud application for tracking medical records in 2007, and in the past few years it's become best known as the free solution that allows physicians to pocket government incentives for achieving Meaningful Use without a cash outlay for software. The company recently guaranteed it will be ready to support the stricter Meaningful Use Stage 2 requirements by the end of the year, so users will qualify for the 2014 round of incentives. The cost of the web-based application is supported by advertising and payments from pharmacy chains and other healthcare industry players who want to make it as easy as possible for doctors to send prescriptions and referrals their way. Practice Fusion also sells anonymized data that its partners can mine as part of public health and market research, Howard said.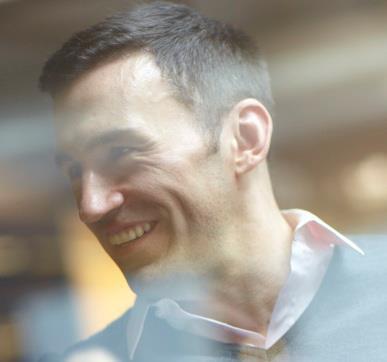 Practice Fusion CEO Ryan Howard.
Giving the software away for free was not the original plan. Howard said:
We originally sold it for $300 per month, per doctor, which at the time was insanely cheaper anything on the market. But what we found out was it wasn't even about being lower cost. Doctors couldn't afford even that. The average primary care physician makes about $120,000 a year, and spending five percent of their income on software was not something they were super excited about. For a while, we went free [for the basic service] and $50 per month for support. But then I'd be talking to doctors, pitching them directly, and they'd start to haggle with me. They'd say, "I'll give you $25 a month." It happened enough that it got me thinking about yes, and how do we even process that in our system.
Finally, a member of his team suggested trying to offer it for free, as a test, for a day or a month, Howard said. "We had 22 doctors on the phone, on a webinar, and probably 18 or 19 would say yes to the free proposition." This was toward the end of 2007. Having discovered that free was the price that doctors really liked, Practice Fusion set about trying to establish the large-scale audience that would allow it to attract revenue from other sources.
The company almost didn't make it. "At the end of '08, we were out of cash," he told the San Francisco Chronicle in a 2011 interview. "We were fledgling, we had a couple thousand users, the market was a disaster." To make payroll, he sold his car and funneled money into the business from the rent on a home he owned in New Hampshire. He also diverted money into the business from the insurance payout from an accident racing his Ducati motorcycle. His motto for the company became: "Be scrappy."
One of his saviors was an investment club called Band of Angels, which appointed retired cardiologist Wally Buch to take the lead on deciding whether Practice Fusion was worth helping. Buch liked the product -- and Howard's scrappy attitude. "I was taken by his tenacious nature first," Buch said in an interview. "I'm a people person, in terms of investing, and I was very impressed by him." After also meeting with the software engineering team, he said, "I had a sense that these people were going to be successful, no matter what happened."
Buch sensed a market opening, since no EHR product seemed to be "particularly well loved," he said. The browser-based software model was the right choice for doctors, particularly in small practices, who had no interest in paying for the servers, software, consultants, maintenance, and backups required for an on-premises deployment, he said.
A key opportunity came from President Obama crafting a stimulus plan that led to the HITECH Act, setting up incentive payments to doctors and hospitals who achieved "meaningful use" of EHR software. Buch figured that if the software worked well, was free, and could promise doctors an easy way to secure their share of the stimulus money, there had to be a way to make a business of it. "He saw the curve a year or two in advance," Howard said.
Once the stimulus money started flowing, and Practice Fusion's membership base began to balloon, other investors loosened their purse strings. Peter Theil personally put in $1 million after a lunch with Howard, and later his Founders Fund added $23 million. Other investments followed, most recently in a $70 million series D funding that brought total capital raised to $134 million and got Howard talking about an IPO in the not-too-distant future.
In a recent interview with The Atlantic's James Fallows, famed venture capitalist John Doerr of Kleiner Perkins Caufield & Byers pointed to Practice Fusion as a prime example of his firm's investment in digital health, which he identified one of two key emerging technologies for the next decade, along with advanced battery tech.
The changes occurring in healthcare today are generally positive, "but it's happening in an incredibly complex market," Howard said. In one visit, a patient might interact with several members of a practice, have a prescription written and routed to a pharmacy, and have lab work ordered, plus a referral to an imaging center and to another specialist physician. "You can't deliver any value unless you can bring the entire ecosystem into the transaction," he said.
Many people need to collaborate on any given patient visit to achieve a favorable result, but a lot of those interactions are still relatively low tech. "We're still seeing 19 billion faxes per year in healthcare. This is one of the biggest challenges we have as an industrialized nation. We won't realize our real potential for the next five to 10 years until that starts to change."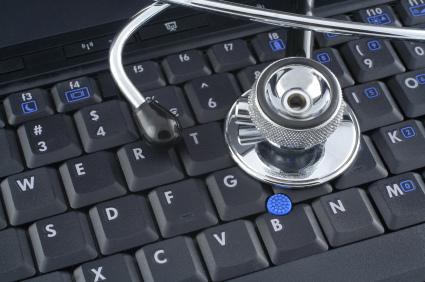 The real challenge with meeting some of the more aggressive Meaningful Use Stage 2 goals for patient engagement will have less to do with software design than patient engagement, Howard said. For example, one Stage 2 goal is to get more than 5% of patients to access their own health data through an online portal by viewing it, downloading it, or transmitting it to a third party. Delivering software that makes this possible is one thing; getting patients to actually do it is another.
Patients don't care about their health data unless they think they're dying, Howard said. "Then they care about it a lot." In other words, unless a practice caters to terminally ill patients, meeting the government's patient engagement goal may be difficult. "It's not going to work for everyone," he predicted.
Just getting patients to register on the website so they can see routine lab results can be a challenge, Howard said. "A medical record is like a tax return from a use case perspective -- you keep it in case you get audited, but if you're not getting audited you're never going to open that again. The solution is not simply for the online system to say, 'Here's your data.' It's a matter of how do you market to the patient?" he said. The strategy is going to have to be a lot more proactive than just pointing patients to a website and hoping for the best.
This is where the scale Practice Fusion gets from its mass-market approach pays off.
"We now have the largest physician and patient community in the US, with about 100,000 doctors and nurses on the platform," Howard boasted. On the patient side, the company has established a portal called Patient Fusion aimed at achieving patient engagement and providing more proactive care. The patient database becomes a tool for identifying those who are sickest and need the most followup care, automatically generating some of the followup reminders and driving patients back to the Patient Fusion website, where they can self-report data and schedule subsequent appointments. One of Practice Fusion's advantages is that it has more "doctors' calendars online than anyone in the US," Howard said.
One market analyst warned me to be skeptical of some of the numbers. But the core of Howard's argument is that the company is positioning itself for changes, such as the emphasis insurers and the government are putting on followup and preventative care, which will require changes in how doctors and patients interact.
"If a doctor doesn't get a patient's blood pressure under control, the doctor will be paid less soon," Howard said. The trick is that achieving such goals has as much to do with changing patient behavior as it does with writing prescriptions. "Most patients are ignorant of how to take care of themselves, but there's not enough doctor capacity to teach each patient. They don't have the bandwidth to do that. The only way to do that is by leveraging technology."
Another example is making sure adults get all the standard vaccinations recommended by the CDC. These are generally covered by insurance, so when people don't get them it's largely out of ignorance. This is where having electronic records makes a difference, Howard said. For example, a practice can do an online search for all the women who have not received the HPV vaccine and send them a reminder to make an appointment. Just the ability to do a mail merge, one of the most basic tools for the marketing of other businesses, is a big leap forward in targeted communication for a lot of doctor's practices, Howard said.
Practice Fusion is on the extreme opposite end of the market from enterprise vendors like Epic and Cerner, which make medical records software for entire hospitals and hospital systems. Instead, it serves sole practitioners and smaller practices, typically of 10 providers or less. The one way Practice Fusion intersects with the hospital model is by serving doctors who are part of a hospital's regional network. For example, the service is one of three certified EHRs recommended by Meridian, a New Jersey hospital system which wants to get doctors online so it can interact with them. For other products, from Allscripts and eClinicalWorks, Meridian offers subsidies to help doctors afford them. For Practice Fusion, no subsidy is required.
Practice Fusion is also at least tangentially in competition with Athenahealth, another company offering cloud-based EHRs -- but not for free. However, Athenahealth covers larger practice groups in addition to small practices. More importantly, Athenahealth's EHR is a relatively recent addition to a broader suite of technology-enabled business services aimed at helping practices with collections and other aspects of practice management. Practice Fusion is more narrowly focused on EHR, partnering with other services that provide cloud services like medical billing.
Particularly with billing, "we did a really poor job initially," Howard acknowledged, but part of the problem was that there are so many players "that if you picked one, you'd lose no matter what." What's changed, he said, is "we finally got large enough that people would map to our standard." Otherwise, the challenge was integrating with application programming interfaces established by each medical billing company, he said. "You would end up going through the exercise 300 times." Since introducing a new REST-based API a few months ago, Practice Fusion has added medical billing partners with ADP AdvancedMD, and a few others.
To further build an ecosystem, Practice Fusion is experimenting with opening up its platform API more widely, if it can figure out how to do so safely and securely, Howard said. "It's a super-challenging exercise. People complain that we haven't opened up the platform, but they have to understand: this isn't Facebook."
At a time when many doctors are complaining loudly about the requirement to use EHR software, which they find hurts their productivity more than it helps, Howard said Practice Fusion has a strong incentive to make its software usable because the only way his company makes money is if the software is actively used.
The usability and productivity concerns doctors are voicing about the time and effort required for data entry are very real, Howard acknowledged. "If it slows them down enough that a doctor can see one less patient a day, that would wash out all the incentive dollars," he said.
The challenge is to allow doctors to collect all the data required for billing, analytics, and health information exchange with other systems, but do it in a way that competes with the simplicity of paper, Howard said. "Paper is hyperflexible, if you think about it. For just dumping data, it's fantastic."
Electronic systems, in contrast, require that data be neatly categorized, and navigating through EHR screens is going to become even more challenging as the US adopts ICD-10, increasing the number of diagnosis codes from 13,000 to about 68,000. However, Howard said there ought to be a way to leverage the volume of data that flows through the Practice Fusion system to do some predictive analysis and suggest the appropriate codes to be entered for any patient visit based on that patient's past history and the codes other doctors have chosen in similar situations. "That's one of the massive unrealized potentials of the cloud," Howard said. "We believe our community has more knowledge between them than any single source of medical knowledge out there."
Dr. Allan Treadwell, a San Francisco internist and early Practice Fusion customer, said he accepts that logging data in an online system is going to take a little longer, but he has also seen the payoffs. "Frankly, it's changed the way I practice medicine in a lot of ways," he said. For example, when he wrote prescriptions on paper, he was dependent on the pharmacist to check it against a formulary for possible drug interactions. With an online system, he gets an immediate prompt letting him know when he needs to prescribe something different.
"It does slow you down to a certain degree, but again with e-prescribing I'm looking at drug interactions, which is something I wouldn't even have seen before. So we're catching these potential medical errors at an earlier stage," Treadwell said.
"We think we've cracked the code on engaging the doctors," Howard said, although the service probably still needs to do a better job addressing some specialties. "The biggest challenge we have coming up right now is truly patient engagement." In particular, he's in search of the gamified experience that will get people to engage regularly with their health record, using it to proactively manage their own health.
"Engagement is tremendous for patients who are sick, but it's very fear based," he added. The ideal would be to facilitate ongoing engagement between consumers and healthcare professionals to catch problems earlier, with more questions asked and answered outside of the context of a traditional visit. "Concierge medicine for the masses is the tagline I'd put on it," he said.
A worthy goal.
Follow David F. Carr on Twitter @davidfcarr or Google+. His book Social Collaboration For Dummies was published in October.
Remote Patient Monitoring: Don't let all those Fitbits fool you. Though remote monitoring technology is sound, it's still far from widespread clinical adoption. Read the new InformationWeek Healthcare Digital Issue.
We welcome your comments on this topic on our social media channels, or
[contact us directly]
with questions about the site.