Healthcare Storage Makeovers: Execs Share Secrets
Overhauling their picture archiving and communication systems (PACS) and virtualization environments helped these healthcare execs stem user complaints and save their organizations money.
By re-examining their storage solutions, healthcare IT professionals can save their organizations money and time.
From reviewing proprietary approaches to picture archiving and communication system (PACS) to expanding virtualized systems, innovative healthcare CIOs are reviewing how new storage technologies can benefit their organizations. Data continues to grow -- both in size and scope, as more departments add imaging and electronic files -- and hospitals grapple with islands of PACS, scattered across multiple departments.
Storage accounted for about 16% of healthcare and pharmaceutical IT budgets in the first half of 2014, according to 451 Research. Energy and utilities firms allocated 27% of their tech budgets to storage; materials and chemicals businesses spent a paltry 4% on storage, researchers found. On average, IT spending reached 13.5%, versus 9.5% the prior period, the survey said. Across the board, respondents said they were asked to do more with less and deliver more value to their business.
[Does your patient portal meet regulations? Read Patient Portals: Strategies For Engaging Users.]
Here's a look at how several healthcare IT professionals managed to do just that.
Breaking the purchased storage habit
Sentara Healthcare's PACS was expensive -- and only getting more costly, said Trent Conwell, technical manager of integration architecture at Sentara. Each hospital department, such as radiology and cardiology, ran its own PAC, requiring separate upkeep, management, and maintenance, and systems did not communicate with each other, he said. In addition, Sentara paid PACS vendors for image storage, a costly and rapidly expanding proposition. Images are growing in size and quantity, more departments are going digital, Sentara is on an acquisitive streak, and technology is advancing, said Conwell. Without IT's intervention, PACS costs would become unmanageable.
With so much attention paid to mandated IT initiatives involving electronic medical records and Meaningful Use, it can be challenging for healthcare CIOs and IT executives to create urgency or buy-in for unrelated projects. But Sentara's executives were enthusiastic about the solution IT recommended: a centralized system that promised strong early returns -- and an even bigger long-term return on investment, Conwell said.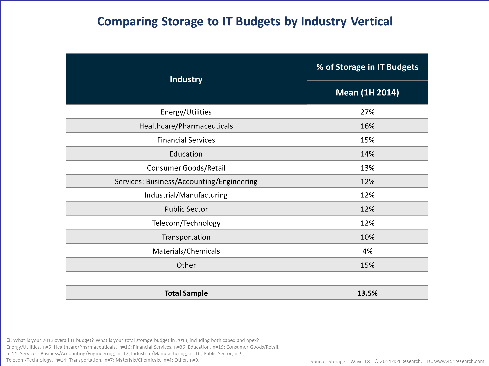 "Pound for pound your imaging systems are the most complex systems in your organization. Given the number of full-time employees you usually have to support these imaging systems compared with other systems, it's more complex than an EMR. We'll flood people to support an EMR or cardiology system; you'll find a handful of IT people or less supporting a PACS system," he said. "You'll find lots of bolt-ons and with that, the complexity continues to grow and with that the costs continue to grow."
Working with Ascendian Healthcare Consulting, Sentara determined its new PACS had to be open, communicative, and centrally managed -- and not use storage from a PACS vendor, he said. The 125-year-old healthcare system opted for vendor neutral archive (VNA), which immediately delivered savings. Sentara, which now owns and stores every digital image it takes, uses information life cycle (ILM) rules -- which PACS vendors might not support -- to eliminate or compress images, thereby saving on storage, added Conwell.
Last, the organization "moved into a non-proprietary format so we can take on the movement of images as we see fit," he said. "We wanted to remove all the proprietary tags out of these proprietary radiology images. Just by bringing radiology into the VNA, we got storage savings, ILM savings, and the ability to move images. At the end of the day, we wrapped that into a business case and we had a 16% positive ROI for this initial phase alone."
And that's just the beginning, Conwell said. The healthcare organization is incorporating all PACS into the VNA and ILM, and empowering authorized users to move all images, he said. In addition, Sentara chose Mach7 Technologies' Enterprise Imaging Platform, which allows different departments to choose or keep their own viewer but gives IT the centralized management it needs to control costs, standards, and
efficiency. Sentara currently is rolling the Mach7 platform out to cardiology and plans to use it in podiatry, pathology, and ultrasound, before expanding it across the entire hospital including radiology, said Conwell.
No more CDs
Houston Healthcare Connect turned its imaging center into a source of revenue. The Texas not-for-profit health information exchange recently integrated PACS images with its master patient index via a federated model, querying images in real time as clinicians and other authorized users request them. Using DICOM's imaging technology instead of analog imaging, the organization supports more than 15,000 physicians and 130 hospitals across 20 counties in southeast Texas.
"We're not solving world peace, but it's a huge advantage to our patients and providers. We started off with the big hospitals. We have over 80% of the safety net population connected up. In some areas, Beaumont for example, we have all hospitals and most large practices connected," said Phil Beckett, PhD., CTO and acting CEO at Houston Healthcare Connect, in an interview. "Single providers, that's a little more expensive and they're going to be a little further down the road."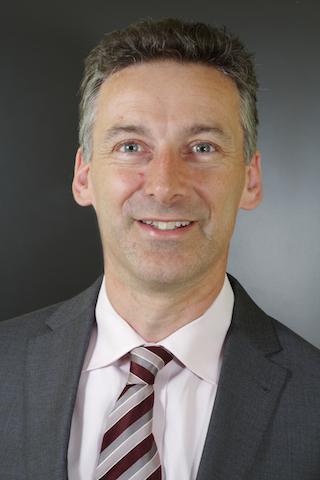 This cloud-based image exchange network replaces the prior practice of sharing images via CDs, a scheme that's expensive and time-consuming. Clinicians now can see all of a patient's available images, reducing the number of duplicate tests and enhancing care.
"Where I really see the power of health information exchanges is to be able to query all the images patients have in the community. Now you can get a list of all those images. If you want to see those images, we get those for you," said Beckett. "The business model is it saves radiologists' time: You can get your images from us quickly. You don't have to burn or read CDs and the costs and hassle associated with that. From the patient perspective, from all of our perspective, you don't want to be exposed to more radiation than you have to."
"Our latency went away"
Images were one of many things on the mind of David Guilinger, director of information services at Gateway Health. The Pennsylvania managed care organization needed a new storage solution to help reduce virtual desktop infrastructure (VDI) login times and simplify access for the more than 200 employees who retrieve patient data remotely.
Gateway Health, which focuses on government health programs such as Medicare and Medicaid, is information-intensive because many of its 300,000 members have lots of claims, Guilinger told InformationWeek. With only 750 employees overseeing members' claims, Gateway Health relies heavily on technology to streamline, speed up, and automate processes where possible -- and the organization constantly seeks new tools to improve existing systems, Guilinger said.
A longtime user of virtualization, Gateway Health in 2011 adopted NetApp Flash Cache for reading data, but demands increased and performance degraded over time, he said. Seeking an alternative for both reading and writing data, Gateway Health and consultant SynergIT designed a proof of concept within the organization's virtual desktop environment with VMware and Citrix and Nimble CS-Series storage.
"Our latency went away, and it went away in a way that wasn't even measurable. You can't measure people no longer complaining," said Guilinger. "They never tell you when it's better. They only tell you when it's slow."
The organization did manage to measure performance gains: It improved 150%, with processes that once took 20 hours now taking eight hours, and two-hour processes completed in mere minutes, he said. With an incremental upgrade to its storage area network (SAN), Gateway Health saw I/O performance jump 15%, said Guilinger. After migrating some Oracle environments to Cisco UCX and Nimble, Gateway Health realized 300% performance improvements, Guilinger said.
"It's the first datacenter infrastructure I've seen in a long time that really has impacted business," he said. "We have quality information more readily at our fingerprints. We can focus more time on understanding that information instead of processing the information. We're out of processing the information and into the analytics."
The solution was affordable, too, and uses commodity components such as drives and memory, said Guilinger.
"We were able to bring in Nimble using our maintenance dollars of what it would have cost to stay with NetApp," he added. "You have to ask, 'How much is maintenance going to cost, not just this year but in year three?' People in IT -- and I deal with this all the time -- get attracted to shiny objects. It's the glimmer, something's going to be better, and then they don't do that analysis. I try to ride vendors like riding a wave. I know the wave's not going to last forever. I appear to be riding a very nice wave with Cisco UCS and Nimble."
Apply now for the 2015 InformationWeek Elite 100, which recognizes the most innovative users of technology to advance a company's business goals. Winners will be recognized at the InformationWeek Conference, April 27-28, 2015, at the Mandalay Bay in Las Vegas. Application period ends Jan. 9, 2015.
Alison Diana is an experienced technology, business and broadband editor and reporter. She has covered topics from artificial intelligence and smart homes to satellites and fiber optic cable, diversity and bullying in the workplace to measuring ROI and customer experience. An ... View Full Bio
We welcome your comments on this topic on our social media channels, or
[contact us directly]
with questions about the site.