Open Data: Good For Citizens & Government
Freely accessible government data helps the public stay more engaged with their communities and keeps government more accountable.
Governments and citizens across the country and around the world are demonstrating the powerful benefits that can be created by making government data available and accessible to the public.
We see it in the form of increased fiancial transparency in states such as Massachusetts, Maine, and Alabama, which have launched Open Checkbook websites that let residents view how their tax dollars are being spent.
We're also seeing how public access to government information can empower citizens. For example, one citizen recently used Boston's 311 app to help save a possum's life. Additionally, we're seeing economic growth through private industry innovation and public administration support through new and improved election processes.
[Open data has the potential to unlock $3 trillion or more in economic value. Learn how at Open Government Data: Companies Cash In.]
Ultimately, open data is enabling citizens to become more engaged with their communities and more involved in holding their governments accountable.
Social data: treasure trove for citizen engagement
The integration of open government and social media data has created new opportunities for agencies to provide better services and engage more meaningfully with citizens. The Federal Emergency Management Agency (FEMA), the City of New York, and the Massachusetts Bay Transportation Authority all have projects or plans to monitor social media outlets for threats against officials, complaints about service, or feedback on the overall experience with an agency.
During natural disasters, people often resort to social media to ask for help or report injuries. This creates a pool of data that can be useful in improving emergency response. Tapping into this, FEMA developed an application that analyzed Twitter activity to measure public sentiment on resources delivered to residents in New York and New Jersey after Hurricane Sandy.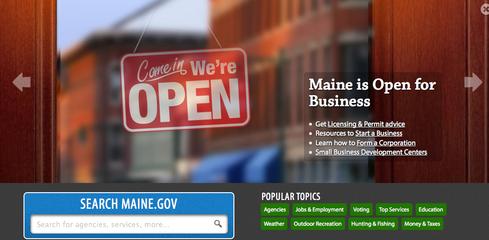 Agencies are beginning to realize the value within social networks, which allow them to aggregate and process emergency requests via previously untapped communication channels. But the responsibility of leveraging social and open data to serve citizens doesn't lie solely with government agencies. The private industry also is getting involved, because of the financial and social benefits to individual entrepreneurs and companies alike.
The social economics of open data
Open government data provides an open invitation for entrepreneurs and companies to create tools that uncover otherwise unknown trends and use the data to improve services.
Hackathons are an increasingly popular way to bring together data junkies, coders, developers, and designers to find new ways to deliver citizen services. The City of New York's first hackathon influenced templates for the relaunch of nyc.gov. It also paved the way for other hackathons, like the MTA App Quest, which asks developers to create mobile apps to ease commutes, and the NYC Big Apps Challenge, which encourages digital innovation.
At the federal level, leaders like federal CTO Todd Park, former CTO of the Department of Health and Human Services (HHS), have broadened this concept for government-wide applications. While at HHS, Park championed the 2012 Health Datapalooza, in which 1,600 entrepreneurs and 242 companies competed for a chance to present a healthcare innovation powered by open data from the government and other sources. He has led the way in making healthcare more effective and affordable, from medical diagnostics to insurance reimbursement to community health statistics.
InformationWeek Conference is an exclusive two-day event taking place at Interop where you will join fellow technology leaders and CIOs for a packed schedule with learning, information sharing, professional networking, and celebration. Come learn from one another and honor the nation's leading digital businesses at our InformationWeek Elite 100 Awards Ceremony and Gala. You can find out more information and register here. The event takes place in Las Vegas March 31 and April 1, 2014.
Corporations are also taking advantage of open data. Zillow is powered in part by freely available open government data from the Bureau of Labor Statistics, the Federal Housing Finance Agency, and the Census Bureau. It is helping families make informed decisions about buying a home and where to raise a family.
Overcoming technical hurdles to making data open
What makes many of these projects successful is the availability of open data APIs. Agencies are creating open data APIs to give developers access to their data, but in many cases they have not created a platform or portal providing access to their APIs and data.
Therein lies a significant challenge -- one the White House is hoping to address with technical guidance to help agencies understand how to make more data accessible to the public in machine-readable formats.
To make data open and available to the public, agencies need to create and maintain an enterprise data inventory and a public data listing. However, agencies must keep in mind that several open data initiatives involve personally identifiable information, which must be removed to accommodate the security and privacy of citizens before it is made available.
The last and final objective outlined within the Obama administration's open data guidance is to clarify roles and responsibilities for promoting efficient and effective data release. This goal addresses perhaps one of the most significant challenges agencies will face as they embark on their open data initiatives: ensuring privacy.
Agencies must create "access level" categories that assign information access rules and algorithms based on decisions already made within an agency about whether data assets can be made public. They should place stricter guidelines around the label of "public" and how that translates to what types of information can be made public. Data assets within an open data initiative can be released to the public only after a full analysis of privacy, confidentiality, and security.
The public deserves open data
Ultimately, the benefits of open data outweigh the challenges. By putting the tools in the hands of the public to search, correlate, and visualize data, governments can make vast stores of previously unavailable data accessible, usable, and valuable to those who deserve to have access to it.
A government is held accountable to its citizens. Open data is the key to improving relationships between government and its constituents.
Bethann Pepoli is responsible for developing state and local government and K-12 education business for Splunk. She previously served as the deputy CIO at the Commonwealth of Massachusetts.
Moving email to the cloud has lowered IT costs and improved efficiency. Find out what federal agencies can learn from early adopters. Also in the The Great Email Migration issue of InformationWeek Government: Lessons from a successful government data site (free registration required).
We welcome your comments on this topic on our social media channels, or
[contact us directly]
with questions about the site.