2014 In Space: 11 Major Achievements
Comets and capsules grabbed top headlines, but robots racked up some firsts, the commercialization of space saw advances and setbacks, and the US prepared to resume manned space launches.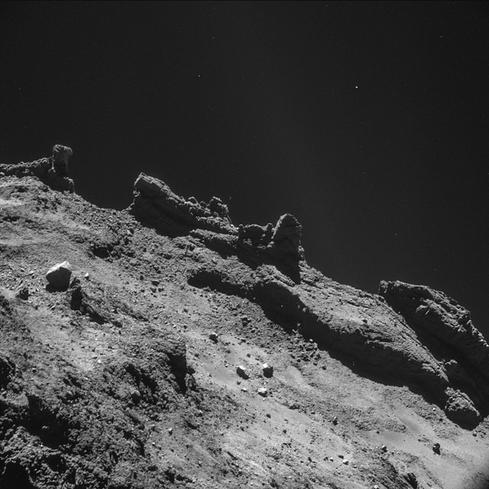 Even as NASA worked on getting back into the business of launching men and women into orbit -- and perhaps soon beyond Earth orbit to asteroids and Mars -- robotic spacecraft seemed to be doing more real exploration in 2014.
This is not really a new thing. Sputnik beat Yuri Gagarin and John Glenn into orbit. Three years before the Apollo 11 moon landing in 1969 by Neil Armstrong and Buzz Aldrin, there were landings by the Soviet Luna 6 and the US Surveyor 1, both unmanned craft -- robots, though unsophisticated by today's standards.
Even in the mid-1960s, in the early days of the Cold War space race, unmanned spacecraft achieved flyby visits to locales like Venus and Mars that humans still aren't close to visiting. That gap only widened as unmanned craft began exploring the outer planets and their moons. On Saturday, NASA's New Horizon's spacecraft is expected to begin an exploration of Pluto and its moons. Mission planners hope to work in visits to yet more distant bodies in the Kuiper Belt, the region far from the sun where comets are born.
The robotic exploration of the year belonged not to NASA, but to the European Space Agency (though NASA and its Jet Propulsion Laboratory played a supporting role). The ESA's Rosetta mission successfully put a lander on the surface of a speeding comet. While offering many lessons, the mission didn't go perfectly by any means. Harpoons were supposed to spear into the snowy surface of the tiny world and hold the spacecraft in place, despite the negligible gravity of a comet. When they failed to fire, the craft apparently bounced, maybe several times, but managed to land more or less upright, orient its antenna, and beam home pictures and instrument readings. As technologists, we could sympathize with the remote debugging challenge of understanding what had gone wrong and how serious it was.
Ultimately, the Rosetta lander, known as Philae, landed in the wrong orientation and in too much shadow to sustain the solar power needed to operate on the comet for more than a couple of days. However, hope remains that, as the comet comes closer to the sun, Philae may accumulate enough power to reboot and continue its mission.
Meanwhile, NASA is taking steps to ensure that its astronauts bound for the International Space Station will not have to hitch a ride with the Russians, even if the alternative is that astronauts will have to rent a ride instead. The first two commercial firms signed up to provide crewed launches to low Earth orbit are SpaceX, which is already sending unmanned payloads to the ISS, and Boeing, a more established aerospace firm that NASA judged to have the Right Stuff.
The goal is to make trips to Earth orbit routine, freeing NASA to focus on exploring further into space, possibly sending the first crew to Mars or an asteroid or maybe back to the moon, at least as a trial run. The goals keep shifting, and the funding is not as steady or the political will as constant as it was in the Apollo era, but the capability to send people beyond Earth orbit is coming into focus.
A new space capsule -- a crew module called Orion that looks like a throwback to Apollo, only larger, successfully lauched Friday morning. Though it's designed to carry a crew, Orion flew unmanned for this first launch, which is intended as a thorough test of all subsystems, including a new flight computer adapted from one used on commercial jetliners.
Click ahead for more of what 2014 brought us in space exploration.
(Above: From the approach to a comet landing. Image: ESA)
David F. Carr oversees InformationWeek's coverage of government and healthcare IT. He previously led coverage of social business and education technologies and continues to contribute in those areas. He is the editor of Social Collaboration for Dummies (Wiley, Oct. 2013) and ... View Full Bio
We welcome your comments on this topic on our social media channels, or
[contact us directly]
with questions about the site.