Net Neutrality: 4 Legal Challenges To Consider
FCC Chairman Tom Wheeler unveiled a new open Internet proposal on Wednesday, and carriers are gearing up for battles in court. Here, we look at four legal arguments we can expect to see, and give you our best guesses about how they'll fare in court.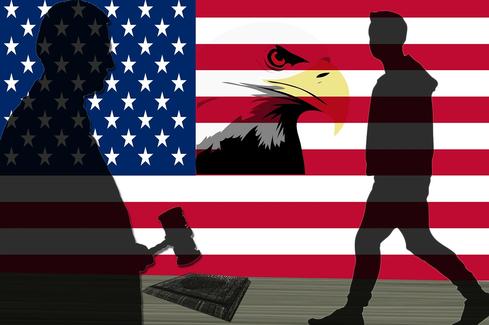 The FCC is making its third attempt at codifying and enforcing net neutrality principles. FCC Chairman Tom Wheeler unveiled a proposal on Wednesday to reclassify broadband and mobile broadband providers as "telecommunication services," also known as common carriers.
Broadband service providers are currently classified by the FCC as "information services" and, as such, are not subject to the same stringent regulations that govern telecoms. The reclassification, if adopted, would be a significant step toward defining the powers of Internet service providers and, according to some observers, would create the kind of level online playing field that is the goal of net neutrality advocates.
[ See how Verizon, AT&T are reacting to the FCC's net neutrality push. Read FCC Net Neutrality Push Rattles Verizon, AT&T. ]
This is the latest salvo in an ongoing attempt by the FCC to regulate broadband Internet access, and the first time that the agency has specifically included wireless broadband providers in its sweeping proposal. However, the agency's earlier attempts to support net neutrality have been successfully challenged in court.
In the 2010 case Comcast Corp. v. FCC, 600 F. 3d 642 (D.C. Circuit 2010), a ruling by the District of Columbia Federal Court of Appeals significantly sapped the FCC of net neutrality-imposing power. When the FCC adopted its Open Internet Order in December 2010 as a way of getting around the Comcast ruling, Verizon sued. The company prevailed in Verizon v. FCC, 740 F.3d 623 (D.C. Circuit 2014), getting the FCC's anti-discrimination and anti-blocking orders vacated. The court found that those orders attempted to regulate broadband and mobile broadband carriers as providers of "telecommunications services," which was then contrary to FCC classification.
[ Want to learn more about the FCC's latest net neutrality play? Read FCC Net Neutrality Salvo: Reclassify Broadband Providers. ]
If the FCC is successful in its current attempt to reclassify those providers, it could set a precedent that might derail a future court ruling on those grounds. Indeed, Wheeler's latest goes so far as to include bans on paid prioritization (i.e., an Internet "fast lane") for fixed broadband and mobile broadband, as well as bans on blocking or otherwise throttling lawful content and services.
The FCC proposal is set to face a vote – and is expected to be approved – by the FCC's Commissioners on February 26.
Given the history here, it is a safe bet to presume that this plan will face a courthouse challenge. Indeed, Wheeler reportedly fully expects a lawsuit, and AT&T is already gearing up for one. The following pages offer a look at some new potential bases for legal challenges in this epic battle between Big Business and Big Government over control of the Internet.
Joe Stanganelli is founder and principal of Beacon Hill Law, a Boston-based general practice law firm. His expertise on legal topics has been sought for several major publications, including US News and World Report and Personal Real Estate Investor Magazine. Joe is also ... View Full Bio
We welcome your comments on this topic on our social media channels, or
[contact us directly]
with questions about the site.