NASA's New Horizons Transmits New Pluto, Charon Images
NASA's New Horizons is back in the news with the probe sending back dazzlingly new photographs of Pluto, along with images of the dwarf planet's moon Charon.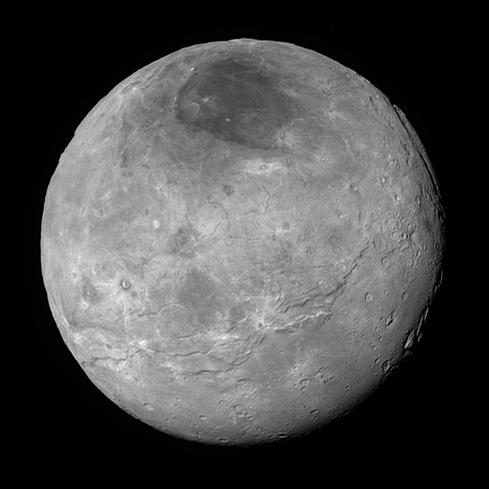 While NASA's New Horizons spacecraft is far from the Solar System's ninth planet, or dwarf planet, by now, the space agency's scientists are still receiving data beamed back from the time the spacecraft flew past Pluto and its moons.
As part of the data stream, NASA scientists have been working to translate digital information into dazzling photos of the planet, with often breathtaking results.
In addition to the wealth of scientific information and data that NASA will be combing through, armchair astronomers and fans of deep space exploration have new images to sort through, many in high-resolution that show Pluto's mountainous surface and other geographical features.
New Horizons launched on Jan. 19, 2006 on a mission to help NASA understand where Pluto and its moons fit in with the other objects in the Solar System, and began its yearlong download of new images and other data over the Labor Day weekend earlier this month.
[Check out the first images of Pluto from NASA's New Horizons probe.]
Images downlinked in the past few days have more than doubled the amount of Pluto's surface seen at resolutions as good as 440 yards per pixel. They are revealing new features as diverse as possible dunes, nitrogen ice flows that apparently oozed out of mountainous regions onto plains, and even networks of valleys that may have been carved by material flowing over Pluto's surface.
"Pluto is showing us a diversity of landforms and complexity of processes that rival anything we've seen in the solar system," New Horizons principal investigator Alan Stern of the Southwest Research Institute (SwRI), wrote in a Sept. 10 statement on NASA's website. "If an artist had painted this Pluto before our flyby, I probably would have called it over the top -- but that's what is actually there."
With all that in mind, here's a look at the latest photos from the far reaches of the Solar System.
(All images courtesy of NASA)
Nathan Eddy is a freelance writer for InformationWeek. He has written for Popular Mechanics, Sales & Marketing Management Magazine, FierceMarkets, and CRN, among others. In 2012 he made his first documentary film, The Absent Column. He currently lives in Berlin. View Full Bio
We welcome your comments on this topic on our social media channels, or
[contact us directly]
with questions about the site.