California Firefighters Might Shoot Down Drones
To help firefighters, the California State Assembly is considering giving them permission to take out drones in their way.
A bill being considered in the California Assembly would allow first responders to shoot drones out of the sky if they are hindering their job. This is in response to several incidents where drones hindered the efforts of firefighters and may have led to the death or injuries of people involved.
The most recent example of drones hindering firefighters came only last week when five civilian-flown drones disrupted efforts to fight a grass fire on I-15 at the Cajon Pass in southern California. The drones delayed the efforts to contain the fire by 20 minutes. The fire destroyed 20 vehicles and injured at least two people (some reports say as many as 30).
Currently, the fire is only about 50% contained, and has gone on to burn down area houses.
To be clear, no one is saying those 20 minutes specifically could have prevented any injury or property damage, but it seems obvious that if you slow down enough firefighting efforts, you're eventually going to get someone killed. And maybe 20 minutes is enough to turn a big fire into a small fire. Maybe not with this fire, but with a future fire. There have been at least two other California incidents of drones slowing down fire responses.
[And it is clear drones aren't going away. Read Drone Study Shows Consumers Are Ready. ]
The proposed legislation would allow first responders to "damage or disable drones" that are hindering their ability to do their job. A companion bill increases fines and possible jail time for interfering with fire departments. Obviously, the lawmakers' hearts are in the right place here. No one would want to see someone get hurt or a house burned down so someone can get a great picture of the scene.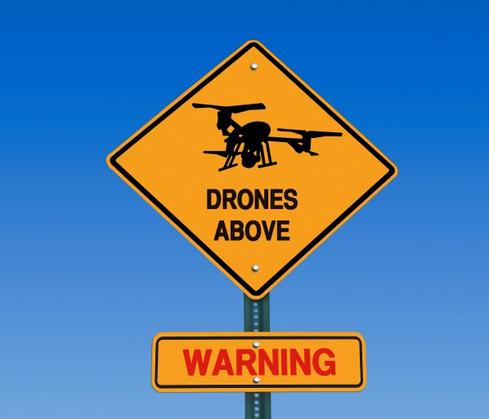 As California Assemblyman Mike Gatto was quoted saying, "Drone operators are risking lives when they fly over an emergency situation. Just because you have access to an expensive toy that can fly in a dangerous area doesn't mean you should do it."
Here is the problem. The legislation basically sets up a situation where flaming wreckage is going to be falling form the sky. Routinely.
What the bill actually does is grant immunity to firefighters, air-ambulance, and search and rescue teams who damage a drone in the course of their duties. Well how is that going to happen?
There are only two ways I can think of to "damage" a flying drone -- shoot it out of the sky or ram it out of the sky. Nothing could possibly go wrong with that plan, right?
FAA rules allow devices of up to 50 pounds in weight for these drones. Do we really want first responders knocking 50 pounds out of the sky in order for them to do their jobs?
Granted, a lot of these drones aren't 50 pounds. I've argued on this page that most are soft plastic and Styrofoam, and that they pose very little threat. But there is no guarantee that form will remain the most common. What if one is a news-owned, professional drone?
By granting immunity rather than by specifying policy on exactly how those included are able to bring down the drones, the legislation is basically saying that it is OK for law enforcement to fire bullets into the air without knowing where those bullets will all land. That situation could create flaming wreckage falling from the sky, again without any knowledge of where it will land, and with no consequences whatsoever.
Does that sound like the best way to handle this?
I'm all for limiting drone activity around emergencies. It makes total sense. But why not try finding and arresting people first? Why not look for a technological solution like jamming control signals? Why not see how society adjusts to the new technology? I'm sure "new-fangled" gadgets like the camera and the phone camera caused similar issues for law enforcement at one point, and still do on occasion. Heck, it won't be long until drones can help fight the fires.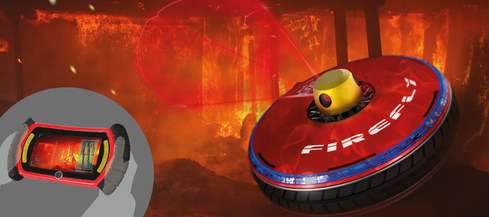 Going straight to "You are now immune. Do what you have to do" seems like overkill.
Governments seem to have a very complicated relationship with drones. They want to use them for the military and for more benign deployments. But they don't seem to want us to use them for anything. Drones have real and acceptable personal and commercial use. A law saying that you can knock them out of the sky doesn't seem to acknowledge that.
What do you think? Is the state of California justified in its proposed new law? Are there better ways to handle nuisance drones? Tell us in the comments.
David has been writing on business and technology for over 10 years and was most recently Managing Editor at Enterpriseefficiency.com. Before that he was an Assistant Editor at MIT Sloan Management Review, where he covered a wide range of business topics including IT, ... View Full Bio
We welcome your comments on this topic on our social media channels, or
[contact us directly]
with questions about the site.