Mars Missions In Focus: NASA , ESA, MRO Aim For Red Planet
In 2015 Mars underwent a bit of renaissance with space geeks thanks to news about manned missions, evidence of water, and an Academy Award-nominated movie. Here's a look at why NASA and the ESA are so focused on the red planet this year.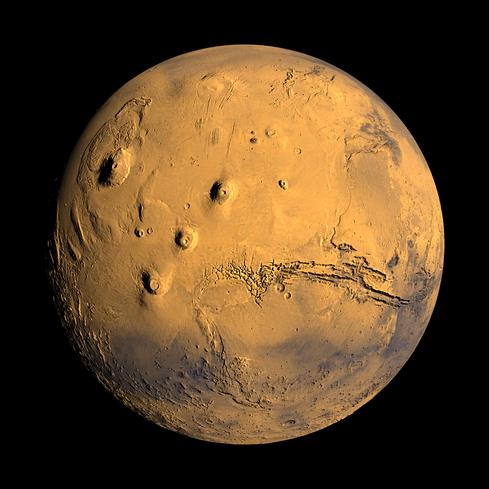 After taking a backseat to Pluto for a while, Mars came roaring back into the public's imagination in the later part of 2015, when NASA announced it has found evidence of water intermittently flowing on the surface of Mars, and the space agency teased that it would like to send a manned mission to the red planet in the coming decades.
The Martian didn't hurt, either.
Now that it's 2016, Mars continues to fascinate. In the past few weeks, NASA and the European Space Agency (ESA) have announced new missions, one of which launched earlier this month.
That joint mission to Mars by the ESA and Russia, ExoMars, gets its name from the term exobiology -- the study of life beyond Earth. It will search for evidence of methane and other trace atmospheric gases that could be signatures of active biological or geological processes, and will test key technologies in preparation for ESA's contribution to subsequent missions to Mars.
[Check out the best images from NASA in 2015.]
NASA's mission, for which the space agency has targeted a fall 2018 landing date, is called Interior Exploration Using Seismic Investigations, Geodesy, and Heat Transport (InSight).
That mission's goal is to study the deep interior of the planet so that scientists can better understand how rocky planets -- including our own -- were formed and have evolved.
Alongside these two missions, NASA's research arm Jet Propulsion Laboratory (JPL) is also celebrating the 10-year anniversary of the Mars Reconnaissance Orbiter's (MRO) arrival at the planet.
The spacecraft also had the longevity to track seasonal changes over several Martian years, and imaging spectroscopy to map surface composition. Of the seven Mars missions currently active, MRO returns more data every week than the other six combined.
With all the perpetual excitement around the fourth planet, InformationWeek has assembled a visual overview of Mars missions past, present, and future. Enjoy.

Nathan Eddy is a freelance writer for InformationWeek. He has written for Popular Mechanics, Sales & Marketing Management Magazine, FierceMarkets, and CRN, among others. In 2012 he made his first documentary film, The Absent Column. He currently lives in Berlin. View Full Bio
We welcome your comments on this topic on our social media channels, or
[contact us directly]
with questions about the site.