Most Wasteful Government Tech Projects Of 2014
The federal government continues to pour millions into redundant and bloated projects, critics say. Check out some of the worst offenders according to GAO.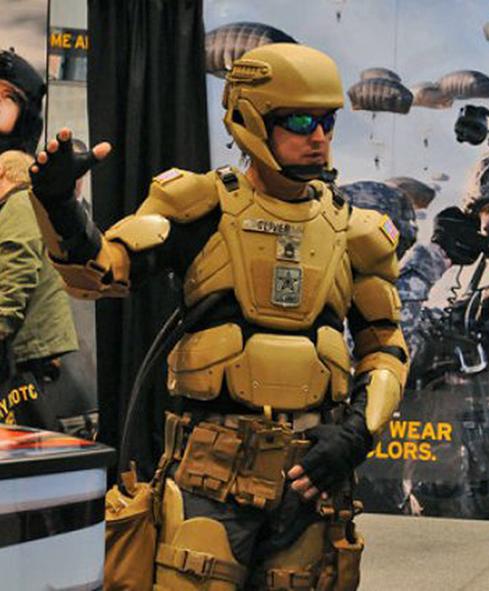 For the fourth year in a row, the Government Accountability Office (GAO) has issued a report that highlights areas of unnecessary duplication within the federal government. This includes everything from inefficient IT programs to redundant research. GAO has concluded that in many cases "hundreds of millions of dollars" could be saved annually if agencies were to address duplicative efforts.
GAO's report focuses on 11 areas of duplication and recommends 19 actions that address this overlap. For instance, GAO found that the Defense Department (DOD) operates 12 dedicated satellite control networks, and one Air Force base has 10 different satellite programs with six control centers. Through consolidation, GAO estimates the savings could be in the millions to hundreds of millions annually.
Additionally, GAO outlines 15 areas where significant cost savings can be achieved, such as $4 billion in savings from unused credit subsidies in the Advanced Technology Vehicles Manufacturing loan program. "While some actions have been taken, Congress and the administration have much work to do to further eliminate unnecessary duplication and consolidate existing overlapping federal efforts," the report reads.
GAO is not alone in calling attention to the government's wasteful spending. Wastebook 2014, an annual report by Sen. Tom Coburn (R-Okla.), examines 100 "silly, unnecessary, and low-priority" projects that have cost taxpayers $25 billion.
Some examples of wasteful spending in Coburn's report include more than $8,000 that the DOD spent on helicopter parts, which actually cost less than $500; Department of Justice's (DOJ) Criminal Division paying $544,338 for a premium LinkedIn account; and the National Science Foundation's (NSF) $202,000 investment to study why Wikipedia is sexist.
One agency that comes up frequently throughout the report is NASA. In addition to expensive projects like construction of a $350 million launch pad tower, NASA spends a fortune on the International Space Station (ISS). Coburn argues that while some valuable research is being conducted aboard the ISS, "the billions being spent to maintain the station could be directed towards much more meaningful studies or projects." NASA's fiscal 2014 budget was $17.7 billion and the ISS took up almost one-fifth of the agency's resources. According to Coburn, testing the design and creation of better golf clubs doesn't qualify as important research.
Then there's NASA's Near-Earth Object (NEO) program, which has been operational since 1994. The goal of the program -- which received $40.5 million in funding this year -- is to identify 90% of NEOs by 2020. "NASA still has little capability to identify NEOs because it has completely mismanaged the program and will not make its 2020 goal," Coburn said in the report.
Click through our slideshow to see more examples of what Coburn and the GAO call the most wasteful government technology projects in the past year.
Elena Malykhina began her career at The Wall Street Journal, and her writing has appeared in various news media outlets, including Scientific American, Newsday, and the Associated Press. For several years, she was the online editor at Brandweek and later Adweek, where she ... View Full Bio
We welcome your comments on this topic on our social media channels, or
[contact us directly]
with questions about the site.