Fighting for Digital Transformation in the Government Sector
DevOps and digital transformation for government entities can mean addressing policy and security-driven roadblocks.
When a software vendor lands a government contract it often leads to ongoing business, but it also means working with a customer who may have a laundry list of conditions that must be met. In many ways, providing DevOps, cloud, and digital transformation services to government agencies is comparable to working with enterprises that run on legacy systems. The differences between private and public sectors include everchanging policies and stipulations that dictate what can be implemented. Parties on both sides of this equation are discussing ways to help government entities update their systems while operating within policy constraints.
Managing techno-bureaucracy
Private industry naturally adopts some innovations faster than government and without as much red tape, says Claire Bailey, director of federal, state and local mainframe solutions for mainframe software provider Compuware. The nature of the data that government touches complicates how it is handled. For example, when services such as Google Cloud first emerged, she says, the government sector's security demands meant taking a bit of a wait-and-see stance. "When you bring new business technology strategies to government," Bailey, says, "government is going to ask, 'Will that work for the needs that we have?'"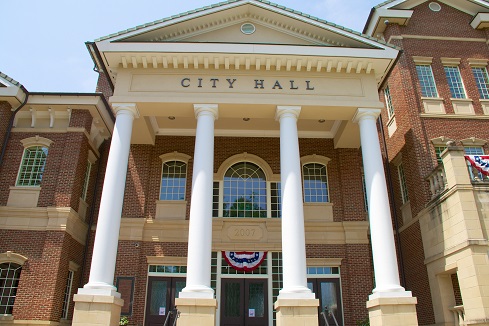 Prior to her current role, Bailey was the CTO for the State of Arkansas. She says government organizations are interested in increasing efficiency through unified frameworks and other improvements. These days the technology requirements of government agencies might accelerate that demand. For instance, software vendors may now face a shorter cycle to fulfill contracts that in the past allowed for more time. "No longer can a technology group say they will deliver a new system in two to three years," Bailey says.
A public desire for modernized agencies
Part of the accelerated demand comes from citizens expecting more automation and streamlined services from government, she says. "The majority of people today don't want to walk into a government office just to conduct business."
Policies at the federal level can also usher in new technology and methodologies at state and local agencies. The Affordable Care Act, Bailey says, led to many state governments adopting agile practices to keep up with the then-new legislation. "Requirements were changing weekly if not daily," she says. "You had to be agile."
Developers who serve the governement space should prepare to work at a greater scale than some private sector projects, says Michael Torres, principal product manager with Truss. His company offers digital transformation services to clients such as HealthCare.gov, the Department of Defense, and the Department of Veteran Affairs.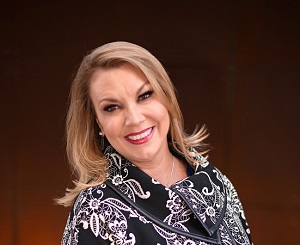 Roadblocks to transformation and change
Torres says there are functional differences that make such projects more difficult with the government. "It's not just that government software is not user-centered," he says. "There are a lot of foundational things that block government from creating user-centered software."
For example, a government agency's approach to security might not be compatible with modern, cloud-based solutions, Torres says. The systems used by the government might also reflect complex layers of policy, which can be difficult to pull apart and create new solutions. "It happens in private sector, too, but in government it is way more pronounced because the problems are older," he says.
The culture that some government entities have built up over the years can work against their modernization plans. In one case, Torres says, an agency wanted to replace a 30-year-old benefits delivery system and sought a contract with a traditional vendor. "Five years later, they got something delivered to them that made them 60% less productive," he says. "And it cost them $60 million."
Fixing technical difficulties
Such inefficiencies can be caused by miscommunication of what the government entity believes it needs and what vendors create in response, Torres says. Vendors might also develop bespoke solutions for each use case that leads to custom development that goes unmanaged, he says. That can lead to "spaghetti code" that no one understands or can support.
Part of the solution is to change the culture within government, Torres says. That includes getting agencies to not ask for applications, services and features they might not necessarily understand. They should also check in with vendors more frequently than once every five or 10 years and see working code used in real situations. Vendors likewise should self-assess if they operate in a monolithic manner. "Transformation requires both sides to work in a different way, adjust their expectations, and be focused on outcomes rather than deliverables," Torres says.
How one state approaches DevOps and cloud
Public entities are striving to adapt to meet the technology expectations of the citizenry, says David Cagigal, CIO for the State of Wisconsin. "We need to be fast, nimble, and responsive," he says. Agile development is an example of the type of change that can deliver such results, Cagigal says, though he also says agile does not work for everyone. Resilient security, data privacy, and disaster recovery are all top concerns for DevOps within the state, he says.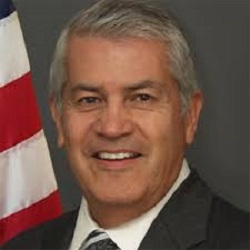 The State of Wisconsin has adopted a hybrid cloud strategy, Cagigal says, because some data must remain on-premise at government data center. Voice-over-IP service, software, and some storage for the state are handled in the cloud, he says. "We go to the cloud judiciously when we believe it is the best proposition financially or from a regulatory point of view," Cagigal says. "I don't see in the foreseeable future that we would walk away from an in-house, premise environment."
That does not mean broader cloud adoption is completely out of the question for his state, he says. Such matters as cost savings and regulatory compliance must be weighed as familiarity and security of the technology evolves. "We must proceed with cloud solutions where it is deemed to be more appropriate," he says.
Joao-Pierre S. Ruth has spent his career immersed in business and technology journalism first covering local industries in New Jersey, later as the New York editor for Xconomy delving into the city's tech startup community, and then as a freelancer for such outlets as ... View Full Bio
We welcome your comments on this topic on our social media channels, or
[contact us directly]
with questions about the site.