'Cloud-First' To Close 5,000 Federal Data Centers By 2019
A GAO report on the federal government's "cloud-first" policy cites past and future data center closures, suggests savings slow to materialize.
In 2010, the Obama administration's first federal CIO Vivek Kundra mandated that federal agencies should try to make use of a "cloud-first" strategy instead of building more data centers.
Since then, 3,125 federal agency data centers have been closed, out of the 10,584 that existed when Kundra made the announcement.
Out of 24 federal agencies, the Departments of Agriculture, Defense, Interior, and Treasury accounted for 84% of the closures.
That was one of the most startling facts to emerge from a Government Accountability Office (GAO) report, "Data Center Consolidation: Agencies Making Progress, but Planned Savings Goals Need to Be Established," which outlined progress under the "cloud first" policy. The report, issued March 3, is GAO's first report to Congress on the impact of the cloud-first policy.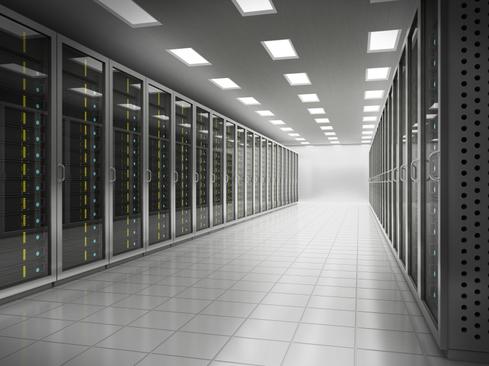 Kundra spelled out the cloud-first policy's goals more formally in a February 2011 statement. The original policy was codified into law in December 2014 as the Federal Information Technology Acquisition Reform Act (FITARA).
[Want to see Kundra's thoughts about how government IT needs to change? Watch this InformationWeek video Federal CIO Vivek Kundra Keynote.]
In its March 3 report, the GAO said that federal agencies plan to close an additional 2,078 data centers over the next four years, bringing the total to 5,203, or nearly half of the 2010 total.
Nineteen out of twenty-four agencies reported that they had achieved a savings of $2.8 billion in operating costs and had avoided capital expenses between 2011 and 2015 by moving workloads into the cloud and not building more data center space. The Departments of Commerce, Defense, Homeland Security, and Treasury accounted for 86% of the savings, the GAO said.
Much more remains to be done.

Learn to integrate the cloud into legacy systems and new initiatives. Attend the Cloud Connect Track at Interop Las Vegas, May 2-6. Register now!
"Of the 24 agencies, 22 made limited progress against the Office of Management and Budget fiscal year 2015 data center optimization performance metrics," concluded the GAO. The goal wasn't only to move federal computing into the cloud, but also to realize a fuller utilization of the remaining data center assets. Two agencies acknowledged they had no measurable way to gauge any savings based on their participation in the effort.
"Of the nine metric targets, only one was met by half of the 24 agencies," the report said. It didn't name which metric, but progress in virtualizing workloads in existing data centers was one of the metrics that had been commonly acted upon. Even there, further work needs to be accomplished, the report said.
"Agencies reported challenges in meeting OMB's targets, such as the decentralized nature of some agencies," the report said. But 21 agencies claimed to have an additional $5.4 billion in savings planned through their actions between the end of 2015 and end of fiscal year 2019, which would bring the total to $8.2 billion.
The unstated conclusion between the lines of the GAO report is that, while progress is being made, many expected savings are proving slow to materialize.

Charles Babcock is an editor-at-large for InformationWeek and author of Management Strategies for the Cloud Revolution, a McGraw-Hill book. He is the former editor-in-chief of Digital News, former software editor of Computerworld and former technology editor of Interactive ... View Full Bio
We welcome your comments on this topic on our social media channels, or
[contact us directly]
with questions about the site.