How to Land a Job in Cloud Computing
These 9 tips can help you transition from a traditional IT role to a lucrative position in cloud computing.
As enterprises migrate a constantly expanding number of their workloads to the cloud, they need an ever-increasing number of IT professionals with cloud computing skills. That's driving up cloud salaries and attracting more job applicants.
According to PayScale, the average U.S. salary for workers with cloud computing skills is $122,000. And the Robert Half Technology 2019 Technology and IT Salary Guide reported, "Cloud architects, cloud systems engineers and cloud developers are among the roles in high demand." It also noted that cloud computing analysts near the top of their profession are earning between $118,00 and $159,500 per year.
Similarly, Global Knowledge is reporting very high salaries for cloud-related certifications. In fact, in its list of 15 Top-Paying IT Certifications for 2019, three of the top five were related to cloud computing. In fifth place, AWS Certified Developer Associate certification pays an average salary of $130, 369, and fourth place went to AWS Certified Solutions Architect Associate with an average salary of $132,840. At the very top of the chart, the Google Certified Professional Cloud Architect certification pays an average of $139,529, which was good enough for first place.
It isn't just the money that's attracting IT professionals to the cloud. Today, a wide variety of roles are requiring cloud expertise. Developers, database administrators, systems administrators, even help desk professionals are expected to have some knowledge of cloud computing. IT pros who don't have cloud experience or skills on their resume might find it difficult to find a new job.
For IT staffers, then, it's really a carrot-and-stick situation. The possibility of higher pay is the carrot that makes moving into a cloud computing role desirable, and the threat of potential irrelevance is the stick that makes it seem necessary.
However, figuring out how to transition from a traditional IT position to a cloud computing role isn't always easy. If your day job doesn't require working with the cloud, how do you go about getting the abilities you need to get a job in cloud computing?
The following slides offer nine tips for obtaining a cloud-related position.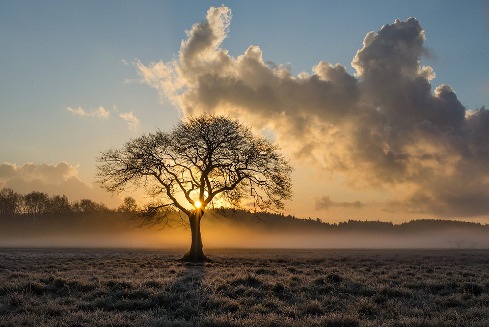 Cynthia Harvey is a freelance writer and editor based in the Detroit area. She has been covering the technology industry for more than fifteen years. View Full Bio
We welcome your comments on this topic on our social media channels, or
[contact us directly]
with questions about the site.