How Onyx Supports Its Cloud Migration with MicroStrategy
Fluctuating needs for memory and the ease of automation compelled the commission processor to look for new alternatives to old methods.
Hotels and travel agencies face uncertain times under COVID-19, highlighting a need for flexibility that cloud-based resources may offer. Onyx CenterSource, a commission processing company that serves hotels and travel agencies, says solutions from MicroStrategy helped it adapt to current circumstances as well as further its cloud migration.
With clientele that includes giants such as Marriott and Wyndham Hotels, Onyx comes into play when travelers make hotel reservations through online sites or travel agencies. Jim O'Neill, business intelligence developer at Onyx, says hotels pay commissions on those bookings back to travel agencies. Hotels in the past issued individual checks to those agencies, he says.
In turn the travel agencies would have to confirm that they received those commissions. Onyx refines the process by sending out those commissions in a consolidated way. O'Neill says Onyx processed some 110 million transactions in 2019, representing more than $1 billion in commissions paid. That came from 68,000 hotels and 79,000 agencies in 37 different currencies.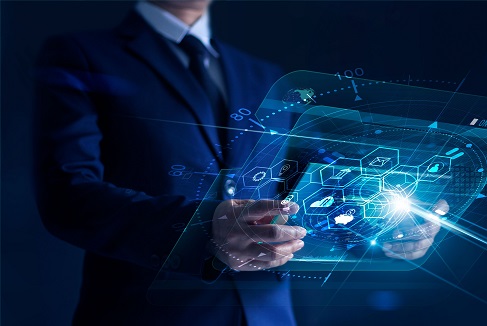 Intelligence and analytics provider MicroStrategy, O'Neill says, lets users put their own definitions of terms in place and build their own analysis. "We use it a lot of times to make our customer-facing reports," he says. The solution uses a single template that keeps data from multiple customers streamlined in more readable than prior methods of reporting. "I've compared [older templates] to what you would get off a dot-matrix printer," O'Neill says.
Using MicroStrategy fit with Onyx's overall migration from on-prem out to the cloud, he says. Onyx faced previous issues scaling its on-premise solution to match fluctuating demands on analytics and reporting. "Everything can be extremely memory intensive," O'Neill says. "It was very slow and difficult to get additional memory when we needed it in the on-prem location." Moving to the cloud, Onyx could adjust its memory capacity as such needs arose. "If we want to lower costs, we can reduce the amount of memory with a couple of clicks," he says.
The impact of quarantines on travel has been extreme, O'Neill says, and his company is cutting costs where possible by adjusting in the cloud. "We reduced our servers to make sure they would only be running during business hours," he says. That includes reducing the size of servers to better reflect current needs.
Onyx has also been migrating its databases from Microsoft SQL Server to Amazon Aurora, O'Neill says. Using MicroStrategy's automation made this move easier, he says, because the solution can tell what function to use and largely write the SQL for them to allow for quick pivots. "We don't have to change the code in every single report or analysis that's running," he says. "We just have to tell MicroStrategy we changed database types."
Analytics and intelligence speak to a demand among organizations that want to leverage data to plan their next moves, says Vijay Anand, vice president of product marketing for MicroStrategy. This is particularly evident, he says, in the time of COVID-19 quarantines where numerous industries have shifted their focus and operations to better accommodate immediate demands. "A lot of companies that produce cars are now producing medical gowns and masks," Anand says. "Their business strategies have been overhauled overnight."
The new scenarios organizations face now mean new data sources and paradigms are emerging, he says, which will require customization and adapting front-end applications. MicroStrategy embraced open architecture to facilitate such changes that enterprises could face in the time to come. This can include rethinking remote workers and operations for the long-term. "Organizations looking towards non-in-person options are moving towards the cloud who have not already thought of cloud-first strategy," Anand says. "It's going to be imperative that folks consider portability and how to avoid vendor lock in."
For more content on cloud migration and resources, follow up with these stories:
Next Steps for Cloud Infrastructure Beyond the Pandemic
Cloud Migration: 12 Risks and How to Avoid Them
Top 5 Post-Cloud Migration Tips
Joao-Pierre S. Ruth has spent his career immersed in business and technology journalism first covering local industries in New Jersey, later as the New York editor for Xconomy delving into the city's tech startup community, and then as a freelancer for such outlets as ... View Full Bio
We welcome your comments on this topic on our social media channels, or
[contact us directly]
with questions about the site.