How To Hire Analytical Workers: 10 Traits To Seek
Companies competing on data need the right skill sets and mindsets in place to succeed over the long term. While more individuals are analyzing data as part of their jobs, their ability to do so varies greatly, even among peers. We've identified 10 key traits of an analytical mind, and explain what to look for in your next hire and what skills to cultivate in your own career.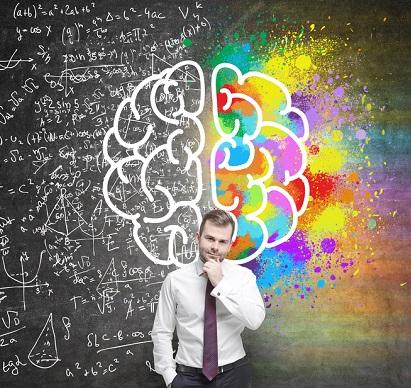 Does your organization have more data than it knows what to do with? The race is on in corporations everywhere to make sense of all the information flooding in. Knowing this, businesses that are investing in business intelligence, Big Data, analytics, and data science are hoping to gain a competitive edge. But technology is only one part of the challenge. You also need the right people and processes in place.
While not everyone is expected to be a data scientist, modern organizations are, nevertheless, seeking and cultivating talented people who are analytical in nature.
"We see businesses of all sizes struggling to discern between people who talk the talk and those who walk the walk. The rapid growth in the number of available jobs in the data analytics field is exacerbating this problem," said Igor Oliynyk, director of analytics and predictive modeling at recruiting software firm Scout Exchange, in an interview. "An analytical mind is an asset, and each individual who possesses one should be prized."
How does one distinguish between those who only talk the talk and those who can walk the walk when it comes to hiring analytical minds? It's an important question for companies, not only when it comes to hiring job candidates and consultants, but also when it comes to assessing existing employees.
In an interview with InformationWeek, Raj Bandyopadhyay, director of data science education at mentor-led educational program provider Springboard, said he asks candidates to walk through a project they've worked on while he questions their approach and the trade-offs.
[Having trouble finding the right employees? Read Why It's Time to Dump Your Old-School Hiring Practices.]
Scott Zoldi, chief analytics officer of software company FICO, told us in an interview that he asks candidates to formulate a problem. Candidates are also quizzed on their knowledge of big data tools and software methods, as well as the algorithms they use, or propose to use.
"Very often, the best way to discern between [different types] of people is to understand how they think," said Zoldi. "Very often, those who are less experienced try to impress [us] by throwing around algorithms or big data-speak. It only takes a few questions to differentiate between those who are users of software or algorithms, and those who are masters of them."
Clearly, not everyone in the organization is going to be a unicorn, and it turns out that's a good thing. However, some important traits of the analytical mind will become even more valuable over time. Here's a look at 10 we believe will play a role in hiring decisions for a long time to come.
Once you've reviewed our list, tell us in the comments section below what traits you consider to be the hallmarks of an analytical mind, and why?
Lisa Morgan is a freelance writer who covers big data and BI for InformationWeek. She has contributed articles, reports, and other types of content to various publications and sites ranging from SD Times to the Economist Intelligent Unit. Frequent areas of coverage include ... View Full Bio
We welcome your comments on this topic on our social media channels, or
[contact us directly]
with questions about the site.