Gas Stations Use Data To Pump Up Sales
Midwestern gas stations use data collected from their customers' cellphones by third party iSIGN Media Corp. -- and sell 8,000 more gallons of gas per month than usual.
Most companies only think they know the value of the data they have. One recently got a market price for it.
iSIGN Media Corp., a Canadian company that markets mobile advertising services, in December sold 2.5 million "data insights" for $500,000. That works out to 20 cents per "insight" -- a record of a cellphone that received a message and acted on it -- said Alex Romanov, iSIGN's president and CEO.
iSIGN uses smart antennas to transmit to Bluetooth devices within 30 to 300 feet of specific locations. The purchaser is an Indian company with ties to the Tata conglomerate.
Romanov said that the purchase involved data from 250 gas stations in Ohio and Indiana. These stations use iSIGN's antennas to broadcast advertising to cellphones of drivers who've pulled into the station. Romanov said the typical advertising message involved offering 10 cents off per gallon of gas.
[How can analytics professionals improve themselves? Read 5 Analytics Resolutions For 2014.]
Asked why the gas stations would offer discounts to likely customers, Romanov said it was to sell more product. If so, that gambit seemed to pay off -- the gas stations on average sold more than 8,000 gallons per month than they did before using iSIGN. They also had more fill-ups and more credit card use. And because customers had to show the coupon inside the station, they had more foot traffic. About 30% of customers targeted used the offers given -- which might raise questions as to why only three in 10 people who pull into a gas station accept an offer for cheaper gas.
Customers must opt in each time they receive an offer on their cellphones. The offers are delivered via Bluetooth, so not tied to a specific cellular carrier.
The so-called insights show the level of response by location and by make and model of cellphone. It shows how long the average customer takes to respond to the offer, how long he stays within range of the iSIGN antenna, how many offers are accepted, and how many are rejected. It also shows how often that customer returns to the gas station. iSIGN's antennas are integrated with store point-of-sale systems, which tells how many offers are paid for with cash or credit card.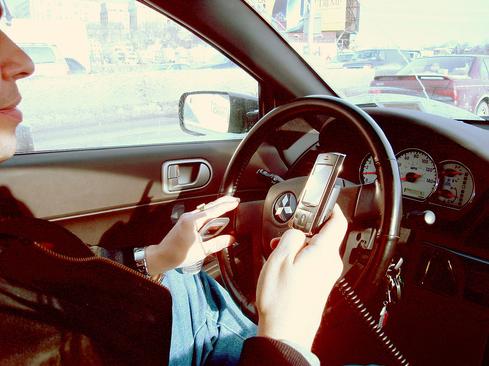 Romanov stressed that the data was anonymized. "What we capture is totally private. Our data are preference-based and predictive," he said.
Besides antennas at the Midwestern gas stations, Romanov said iSIGN has about 1,400 antennas installed in Mac's, a convenience store chain in Canada, owned by Couche-Tard, which also operates the Circle K chain of stores in the US.
Romanov said that iSIGN's data makes it easier to measure the effectiveness of digital signage in stores.
Romanov didn't name the Indian company, but said it was 26% owned by Tata and is in the hospitality and IT business in India. The data deal could be much more lucrative for iSIGN; Romanov said the Indian company is considering becoming a reseller for iSIGN. The data "will allow them to determine how they want to provide our services throughout India and Southeast Asia," Romanov said.
The deal also offers a data point about the value of data, an emerging market. Jeff Tanner, professor of marketing at Baylor University, helped put a value on the data. Tanner told InformationWeek via email that it is more typical for him to be asked by companies to get value from their data than to put a value on the data itself. Asked whether setting a value for data was becoming more common, Tanner wrote, "Oh my yes. The market for data is exploding because of the new sources (of data), new analytics available, etc."
Michael Fitzgerald writes about the power of ideas and the people who bring them to bear on business, technology, and culture.
You can use distributed databases without putting your company's crown jewels at risk. Here's how. Also in the Data Scatter issue of InformationWeek: A wild-card team member with a different skill set can help provide an outside perspective that might turn big data into business innovation. (Free registration required.)
We welcome your comments on this topic on our social media channels, or
[contact us directly]
with questions about the site.