3 Crucial Steps to Choose the Right Influencer for Your Brand
With rising concerns about how a message is conveyed on social media, marketers are considering micro-influencers as a branding alternative to attract consumers in niche markets. Here's how the choice complements analytics strategy.
These days social media influencers have a lot to say. Influencers help a brand increase its reach, monitor its share of voice, and raise its overall impression among intended consumers. But to paraphrase the quote above in the Dave Matthew's song, So Much To Say, marketers may wish they were someone else if they create an awful association between their brand and influencer behavior.
YouTube, Facebook, Instagram, and Twitter have opened up the world for people to become popular social media stars from their postings and ideas. Many people have heard of Selena Gomez, who has the most Instagram followers among celebrities; Gomez's Instagram posts, according to D'Marie Analytics report in E!, are reportedly worth over $500,000.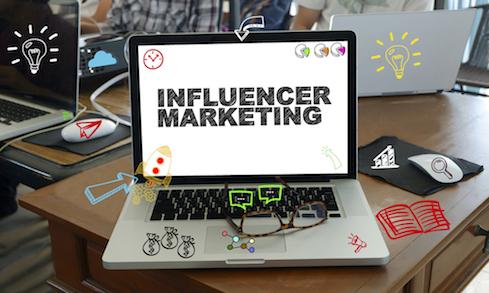 But there are others who have risen specifically from social media into more mainstream exposure and success. Issa Rae turned her YouTube show The Mis-Adventures of Awkward Black Girl into a contract with HBO to produce another successful hit, Insecure. Canadian YouTube phenom Lilly Singh launched a New York Times best-selling book How To be a Bawse: A Guide to Conquering Life, after her vlogging channel garnered 12 million subscribers and ranked Singh at the top of Forbes' list of highest paid YouTube stars.
Marketers are learning how to help guide their brands towards the right combination of influencer personality and brand purpose.
The impact has filtered down to analytics. It appears subtle, but is substantial. Marketers have advertising options with their favorite influencer. AdWeek reported that programmatic advertising would be available to influencers as it is for site networks, allowing marketers to schedule ads so that they appear on influencer content and pave the way for remarketing campaigns. It's easy to imagine matching traffic quality from an influencer-based AdWords campaign.
As marketers using influencers learn of their campaign choices, they are also learning how influencer associations can sting brands as much as they can benefit them. Toxic off-the-cuff comments from an influencer can turn consumers and brands away, especially when influencers with a considerable following are involved. Disney Maker Studios, YouTube Red, and Google dumped PewDiePie after the influencer published imagery containing anti-Semitic content.
The latest buzz among marketers is micro-influencers. They provide a balance between having enough followers to share while keeping exposure tailored to the right audience. Micro-influencers on all kinds of topics exist, especially for attracting millennials and connecting with specific segments such as young Hispanic and African American consumers.
Microinfluencers in these categories have distinctive benefits for different businesses. B2C brands generate significant ROI when, say, beauty and fashion bloggers mention their products. Meanwhile, B2Bs are slowly but steadily discovering the value of mentions from industry experts who have influencer-level qualities online.
Marketers have grown interested in tracking these emerging categories. Witness Forbes, which has been tracking a list of top influencers in the same way it tracks top companies by revenue. There's even one for pet influencers!
So with influencers and regulatory scrutiny rising, how can analytics practitioners shepherd their brand through the maze of influencer choices? Here are a few steps marketers and analytics practitioners can take together.
Determine What You Want Influencers to Do for Your Brand
As a marketer, ask yourself which of the following you want an influencer to do for your brand:
Generate brand awareness
Drive in-store sales
Drive traffic to a page
Generate engagement around the brand
Each of these are good choices, but planners may be better off selecting just one at the beginning to simplify measurement of goals. They can then review the Twitter and Instagram posts to review how an influencer supports a particular choice.
Recognize Where Sponsorship Disclosure Is Needed
Regulators are starting to show concern regarding the honesty in influence. The US Federal Trade Commission (FTC) has warned influencers and brands to make sponsorship clear. Social Media Week reported that the FTC sued YouTubers Trevor "TmarTn" Martin and Thomas "Syndicate" Cassell, who had been regularly promoting a gambling website without disclosing their ownership of that site. The two influencers settled with the FTC.
Marketers should be aware of how each social media platform feature plays into endorsement content and compare against accepted FTC guidelines for endorsements.
Use Analytics to Align the Relationship Against Operational Metrics
Current analytics can provide an initial confirmation on how well influencers are attracting an audience. In years past, that approach usually meant an emphasis on reach. Many influencers still rely on reach metrics today. But social media platforms now provide demographics reports. Those reports can initiate a nuanced conversation regarding the kind of audience an influencer can consistently attract.
Moreover, social media platforms are adding new post features, such as livestream video and 280 character tweets in Twitter. These posts can be analyzed with other data in a regression to determine correlations and insights.
Having proven lucrative, influencers -- and the interest from marketers -- will not go away. Influencers help increase brand awareness among consumers, can generate unique content that mentions a product or service, and can ultimately encourage the purchasing decisions of their audience through positive brand mentions in their suggestions. Combining these qualities with analytics can help marketers find not only so much to say, but the right way to say it.
We welcome your comments on this topic on our social media channels, or
[contact us directly]
with questions about the site.