6 Data and Analytics Deals that Changed the Game in 2019
The data, analytics, machine learning, and AI market looks a lot different than it did a year ago following a series of big acquisitions. Here's a look.
The data and analytics marketplace looks a lot different entering 2020 than it did at the beginning of 2019. This market, which includes data, data management, analytics, business intelligence, machine learning, artificial intelligence, and other related technologies is a hot one. Just about every CIO has at least one of these technologies deployed or on their wish lists.
The more advanced technologies are more challenging to deploy, an opportunity that has been recognized by technology vendors that are working through their own digital transformations of their product and service portfolios.
One of the most visible places to witness this market shift over the last year has been among data and analytics related vendors. Whether it's a big cloud company with data, analytics, and AI as part of its platform, or a smaller platform provider looking to add features and functions to its existing portfolio, there were several major acquisitions in 2019.
Breaking them down, some themes emerge. Vendor organizations recognize that data and analytics workloads are going to the cloud. Streaming and real-time data, and analytics are key technologies that featured in a few of these acquisitions, too. Artificial intelligence is also a key area for investment. There's also an effort among those who have the machine learning and data management components to add in the business intelligence piece of the puzzle to the portfolio of services and products they offer.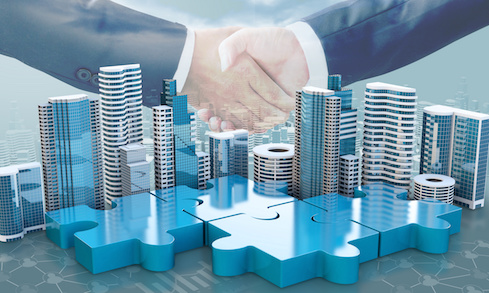 Qlik Acquires Attunity

Qlik is one of the leaders in Gartner's most recent Magic Quadrant report for analytics and business Intelligence. In February the Philadelphia-based company announced that it would acquire publicly-held Attunity, a provider of data integration and big data management software solutions in a deal worth $560 million.
Qlik said that Attunity provides cross-platform data streaming capabilities to support a shift to cloud and real-time analytics. The deal also gave Qlik expanded enterprise data management capabilities and experienced talent in data.
A month before the deal was announced, Attunity VP of product management Dan Potter told InformationWeek about the coming importance of the cloud for data organizations.
"We are in the midst of a transformative shift to the cloud," he said. "People are reassessing where they want to do that processing. What is the right strategy for us? It's a disruptive moment in the industry." (Potter is now VP of product marketing at Qlik.)
Google Announces Plans to Acquire Looker
Google's status as a giant in the technology industry has its origins in the company's data management and big data technology. The company has used this technology internally to develop its search engine, Google's first service offering. Over the years, Google has cemented its status as a giant and a leader in the data and machine learning space, offering a number of data management, machine learning, and related services via its Google public cloud service.
Analytics and BI platform provider Looker included support for Google BigQuery ML as Looker Action Hub integrations that enable data to be moved to other apps, including Google's popular TensorFlow.
In June 2019, Google and Looker took the next step in its business relationship, with Google announcing plans to acquire the BI company in a deal worth $2.6 billion.
"Looker extends our business analytics offering with two important capabilities," wrote Thomas Kurian, CEO of Google Cloud, in a blog post announcing the planned acquisition. "First, the ability to define business metrics once in a consistent way across data sources. This makes it easy for anyone to query data while maintaining consistent definitions in their calculations, ensuring teams get accurate results. Second, Looker also provides users with a powerful analytics platform that delivers applications for business intelligence and use-base specific solutions such as sales analytics, as well as flexible, embedded analytics product to collaborate on business decisions."
The two companies shared 350 customers including Buzzfeed, Hearst, Sunrun, WPP Essence, and Yahoo.
Yet in December, the deal had not yet closed. The UK Competition and Markets Authority announced an investigation into the deal on December 2 and is collecting comments until December 20, making it unlikely the deal will be able to close in 2019.
In a separate consumer play, Google announced plans to acquire fitness wearable company FitBit on November 1, in a deal worth $2.1 billion. Google already had a position in that market with its Wear OS smart watch for Android and its Google Fit app. But Google is a company that recognizes the value of data, and it's likely that FitBit's data collection made the company attractive to Google, too. This deal may also be under scrutiny, with sources reporting that the U.S. Justice Department will review plans for the deal for possible antitrust issues.
Salesforce Buys Tableau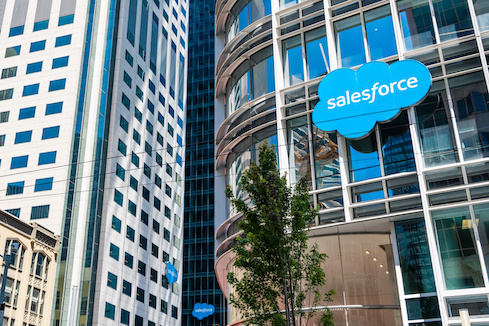 If you've been to any vendor-neutral data and analytics conference in the last few years, you've probably noticed how enthusiastic the Tableau installed base is about the platform. There are a lot of them, too. Organizational customers -- there were 86,000 of them as of June -- included GoDaddy, Nissan, Verizon, and JPMorgan Chase.
Indeed, Microsoft and Tableau were far ahead of the rest in the 2019 edition of the Leaders quadrant of the Gartner Magic Quadrant for analytics and BI. (Qlik and Thoughtspot were the other two leaders in 2019.)
In June, platform-as-a-service CRM cloud giant Salesforce changed the shape of that market, announcing plans to acquire data visualization player Tableau in a stock deal worth $15.7 billion. The deal was quickly completed.
"In 2020 the world will generate 50 times the amount of data it did in 2011," Salesforce CEO Marc Benioff said in a conference call with analysts after the Tableau acquisition was announced on June 10. "Tapping into this massive data flow creates huge opportunity for economic and human advancement."
Sisense Acquires Periscope Data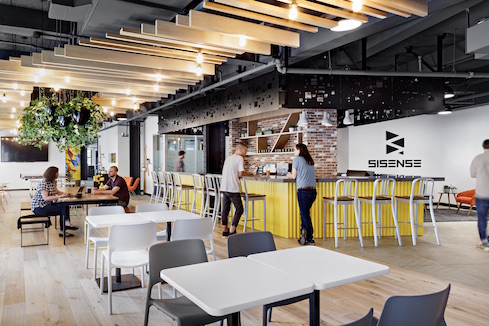 Even before the Salesforce/Tableau and Google/Looker deals were announced, SiSense (at the top of the Visionaries square of the Gartner Magic Quadrant for analytics and BI) announced plans to merge with Periscope Data (which got an honorary mention in the report).
SiSense CEO Amir Orad told InformationWeek in June that his company's deal and the Google and Salesforce deals were part of a bigger strategic shift going on in the market.
"What we are seeing now is major strategic moves in this market -- the consolidation of successful companies," he said
SiSense did not provide financial details of the deal but did say that it payed more than $100 million in shares. The company has raised $200 million in funding and its customers include General Electric and Nasdaq.
The combined company is expected to have annual revenue of more than $100 million, more than 2,000 customers, and more than 700 employees.
"Very soon, every company will be a data-driven company and every product a data-driven product," Orad said in a prepared announcement of the deal in May. "Cloud, big data, AI, and machine learning are accelerating this transition. We believe that data, product, and business teams are the analytic builders behind this transformation: people who want to build, change, and impact the world."
HPE Buys MapR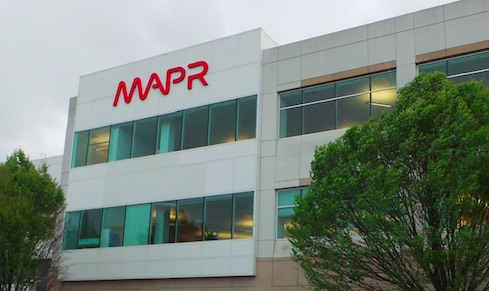 Yet, as some of these market consolidations marked built strength and executed a strategy, MapR's dilemma felt a little more like a fire sale. One of the original three Hadoop vendors, the company had been known for offering a stronger channel message than its competitors Cloudera and Hortonworks (which announced their own merger in October 2018 and completed it at the end of that year).
MapR quietly filed a WARN notice in California earlier this year to inform employees that it would likely close down permanently and lay off 122 workers on June 14 if it could not get additional funding or a buyer.
Weeks went by and deadlines were missed without any sign that a white knight would rescue the big data company. Finally in August Hewlett Packard Enterprise (HPE) announced that it would acquire certain business assets of MapR including its technology, intellectual property, and domain expertise in artificial intelligence and machine learning, and analytics data management.
"The explosion of data is creating a new era of intelligence where the winners will be the ones who harness the power of data, wherever it lives," said HPE CEO Antonio Neri in a statement. "MapR's file system technology enables HPE to offer a complete portfolio of products to drive artificial intelligence and analytics applications and strengthens our ability to help customers manage their data assets end to end, from edge to cloud."
The deal marked the end of an era for Hadoop and its purveyors. Cloudera, which is now the combined Cloudera Hortonworks, is offering a broader platform of data management services that goes well beyond just Hadoop, too.
Cloudera Buys Arcadia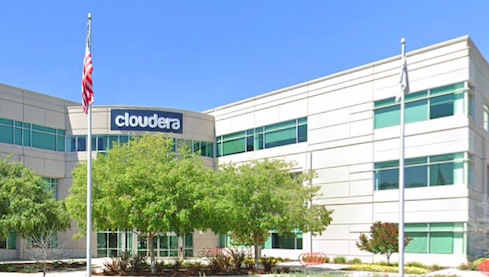 What is Cloudera doing beyond Hadoop then? The company, which now bills itself as the enterprise data cloud company, announced in September that it was acquiring certain assets of Arcadia Data, a provider of cloud-native AI-powered business intelligence and real-time analytics. (Here's how one user organization leveraged the platform.) Cloudera said that it expects Arcadia's technology to help accelerate time-to-insight for customers through enhanced self-service access to data and improve analytics response times.
That's one of the pieces of Cloudera's vision going forward -- one of a large-scale data platform made up of open source components based in the cloud. It's one that builds on Hadoop's initial philosophy of leveraging commodity hardware for large-scale distributed systems, snapping together the software stack like "Lego" pieces, a commitment to open source software, and a move toward a flexible ecosystem of technologies.
Jessica Davis has spent a career covering the intersection of business and technology at titles including IDG's Infoworld, Ziff Davis Enterprise's eWeek and Channel Insider, and Penton Technology's MSPmentor. She's passionate about the practical use of business intelligence, ... View Full Bio
We welcome your comments on this topic on our social media channels, or
[contact us directly]
with questions about the site.