7 Fastest-Growing Tech Job Skills
Which terms do IT employers and job seekers search for most often? There are some significant disconnects between what IT pros offer and what employers want.
It's a new year, and plenty of IT pros are thinking about new career opportunities. These days, nearly all job searches take place online. That means that the data from Internet job boards can offer valuable insights into where the job market is heading.
Daniel Culbertson, an economist with Indeed Hiring Lab, recently published an analysis of tech job searches from both the job seeker and the employer perspective. He compared search data from October 2015 to September 2016 with data from October 2016 to September 2017. He then compiled a list of the search terms that had increased the most between the two time periods.
Culbertson's list highlighted the terms that job seekers are searching for more often. But it's important to note that those aren't necessarily the terms that employers are searching for when they are looking for new workers.
The slides that follow highlight the seven fastest-growing job skills from the employers' perspective. These are the terms from the Indeed list that showed the biggest increases in employer resume searches.
Some of the terms that job seekers are searching for most often are actually decreasing in employer searches. These job skills are listed near the end of the slideshow.
Finally, because the fastest-growing job skills generally aren't the same as the most in-demand job skills, the last slide lists the technology job skills that show up most often in employer job postings.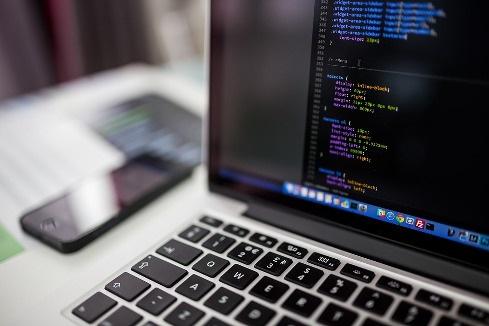 React
In the Indeed study, React was by far and away the fastest-growing job skill from both a job seeker and an employer point of view. Employer searches for the term increased by 229% in 2017, while job seeker searches skyrocketed 313%.
Created by Facebook, React is an open source JavaScript library for creating interactive user interfaces. It is often used along with React Native to create cross-platform mobile apps that run natively on both iOS and Android devices. Recently, it's become tremendously popular with mobile developers. According to GitHub, it was the seventh most frequently forked open source project in 2017, and React Native was the project with the second most contributors.
Azure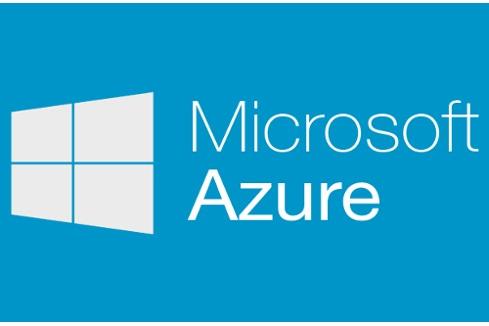 Azure searches by employers increased 62% in 2017, and searches by job seekers climbed 51%.
From a revenue and market share standpoint, Microsoft's cloud computing service made some huge gains in 2017, and it is particularly popular with enterprises that run Windows and other Microsoft software. According to third quarter 2017 data from Synergy Research Group, Microsoft is now the second biggest cloud vendor in the infrastructure as a service (IaaS), platform as a service (PaaS) and hosted private cloud market. Azure also had the fastest growth in the third quarter of any of the leading cloud vendors. According to Microsoft, 90% of Fortune 500 companies run some workloads on Microsoft's cloud.
Amazon Web Services
Microsoft Azure might be growing the fastest, but Amazon Web Services (AWS) is still the biggest public cloud vendor — by a very wide margin. Synergy Research says that AWS generates more revenue than the next five largest cloud vendors combined. And as enterprises move more applications and workloads to AWS, they are looking for developers and operations personnel who have experience with the platform.
In the Indeed report, AWS was the second fastest-growing skill among job seekers, increasing 98%, and employer searches for the term jumped up 40%.
For those looking to expand their skills in this area, AWS offers an extensive training and certification program that could be useful to job seekers.

Offensive Security Certified Professional

This security credential has been increasing in job searches conducted by both job seekers (37% increase) and employers (34% increase).
With data breaches in the news almost every day, enterprises are more concerned than ever about IT security. As a result, they're looking to increase their security staff. More specifically, many are looking for professionals with hacking skills that can help them spot vulnerabilities in their systems before cybercriminals can exploit them.
The Offensive Security Certified Professional exam is one of the most grueling in the industry. It lasts 24 hours, and in order to pass, candidates must hack into a test network that they have never seen before and generate a comprehensive penetration testing report. If that sounds like fun to you, you can sign up to take Offensive Security's training course to get ready for the exam.
Spark
Many of today's enterprises have big data projects based on Hadoop, but now they want even faster capabilities. Many want to conduct advanced analytics on real-time streaming data — and that's where Apache Spark comes in. According to the project website, Spark can run applications up to 100 times faster than Hadoop MapReduce when running in memory and up to 10 times faster when running on disk. And GitHub said that Spark was the seventh most frequently reviewed open source project in 2017.
In the Indeed study, Spark searches by candidates increased 39%. However, the increase on the employer side was much smaller, only 14%.

Angular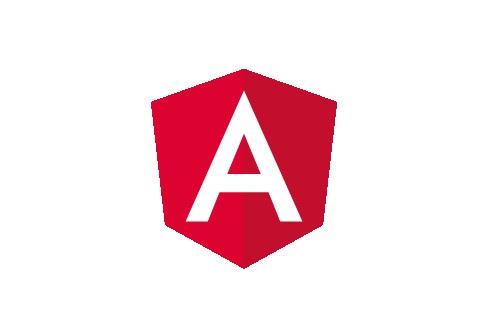 Like React/React Native, Angular is a development tool for creating cross-platform apps. Created by Google, Angular is a TypeScript framework for creating Web, mobile Web, native mobile and native desktop applications. It was one of the GitHub projects with the most contributors in 2017, and it has become very popular among developers. In fact, it was the fourth fastest-growing job skill in Indeed searches conducted by job seekers. However, while job seekers might be looking for employers that use Angular, fewer employers are looking for workers with those skills. Angular searches among employers increased just 6%.
R
R, which is an open source programming language maintained by Microsoft, has become an integral part of big data analytics. And as interest in big data analytics has increased, so has the popularity of R. In the latest version of the Tiobe Index of Programming Languages, R was eighth on the list. That's a dramatic rise since December 2016, when R was 17th on the index.
In the Indeed study, R searches by employers increased 3%, while searches by job seekers increased 28% in 2017.

Terms Job Seekers Are Searching For
As previously mentioned, several of the terms on the Indeed list were fast-growing among job seekers, but actually lost ground among employers. For job seekers, these terms might indicate areas where there is an oversupply of talent to meet demand. But from another perspective, they could indicate technologies that CIOs might want to begin using if they want to attract top talent. And the first term on the list — Mandarin — is an indication of the number of Chinese IT professionals looking for employment.
| | | |
| --- | --- | --- |
| Search Term | Job Seeker Search Growth | Employer Search Growth |
| Mandarin | 49% | -39% |
| Tableau | 48% | -40% |
| Laravel | 43% | -28% |
| Golang | 39% | -4% |
| Unity | 36% | -33% |
| Django | 35% | -18% |
| Linux | 31% | -27% |
| Python | 29% | -18% |
Most In-Demand Job Skills
Of course, the tech job skills that are showing the fastest growth aren't necessarily the ones that are most in-demand with employers. For this slideshow, Indeed also provided a list of the tech skills that show up most often in job postings, and only AWS and Python made both lists. Here are the 10 most in-demand tech skills, based on Indeed job postings.
Java (appears in 30% of tech job postings)
Agile (27%)
Javascript (26%)
.NET (19%)
Python (15%)
Microsoft SQL Server (12%)
Oracle (12%)
C or C++ (12%)
Git (11%)
AWS (11%)
Cynthia Harvey is a freelance writer and editor based in the Detroit area. She has been covering the technology industry for more than fifteen years. View Full Bio
We welcome your comments on this topic on our social media channels, or
[contact us directly]
with questions about the site.