10 Factors Determining Data Pro Salaries
O'Reilly Media's 4th annual survey of data professionals looks at tools, languages, gender, geographies, and a host of other factors that are predictors in terms of how much data workers can expect to earn. Where do you fit?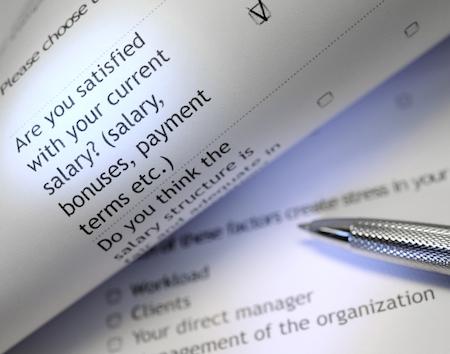 Data professionals are essential team members for digital enterprises looking to gain value out of their data and use it to better serve customers or increase revenue. Uber, LinkedIn, Netflix, and others are frequently cited success stories. These companies count data engineers, data architects, data scientists, and other data pros among the key players enabling digital transformations.
Whether you are a hiring manager looking for data talent, an IT professional looking to transition to this key role, or a data pro inside an enterprise organization, it can pay to know where you stand in terms of skills, salary, hours worked, and other metrics.
That's part of the idea behind O'Reilly Media's 4th annual survey of data professionals and their compensation. The 2016 Data Science Salary Survey looks at a range of factors and how they relate to salaries for data pros.
O'Reilly Media conducted the online survey between Sept. 2015 and June 2016. It included 983 data professionals working across a variety of industries and representing 45 countries and 45 US states.
[See 14 Traits of the Best Data Scientists.]
The 64-question survey took into account factors such as gender, age, years of experience, tools used, industries, job titles, hours worked, time spent in meetings, and geographies.
O'Reilly also broke out a new metric this year -- salary changes.
The median base salary of the entire sample was $87K, slightly lower than in previous years, including last year, when the median salary was $91K. O'Reilly Media said that the discrepancy is "fully attributable to shifts in demographics: this year's sample had a higher share of non-US respondents and respondents aged 30 or younger." US-based respondents had a median salary of $106K, O'Reilly Media said in this year's report.
What did O'Reilly find when it looked at the data about who earned higher median salaries? We took a look at some of the high-level takeaways of the report.
Jessica Davis has spent a career covering the intersection of business and technology at titles including IDG's Infoworld, Ziff Davis Enterprise's eWeek and Channel Insider, and Penton Technology's MSPmentor. She's passionate about the practical use of business intelligence, ... View Full Bio
We welcome your comments on this topic on our social media channels, or
[contact us directly]
with questions about the site.