Amazon Key and Trust: The Ultimate Open Door Idea
Amazon Key in-home delivery offering isn't for everyone. It raises a few questions about who you trust not only with your data but with access to your front door.
Trust is a pretty important thing in business. Trust keeps customers coming back. It gives brand marketers a key word that might be second in value only to "quality." And, it plays a central role in data collection and analytics. If people don't trust you enough to share their data with your company that puts the kibosh on your big data analytics efforts.
Trust also is a strange beast in terms of being relative. Who I trust and what I trust them with is likely to be very different from your "who" and "what." Plus, our level of trust varies over time, whether we are talking about business relationships, news sources, or friends. Someone who I might not trust today earns my trust over time. If those who I do trust today violate that trust, they aren't likely to win it back.
So, Amazon's introduction of Amazon Key -- an in-home delivery system -- yesterday struck me as stretching trust just a little too far. Here's how it works: Amazon Prime customers will be able to install an Amazon Cloud Cam that triggers Amazon Key (priced at $249.99 to start), which unlocks their door if they aren't home when the right parcel delivery person approaches their door.
I trust Amazon to offer good prices and selection, and that they will deliver on time -- with the possible exception of the Christmas crunch time -- and I trust them with my data in terms of what I shop for and what I buy. However, I am skeptical about turning over the keys to my home just so I can get a new sweater or book a couple days early.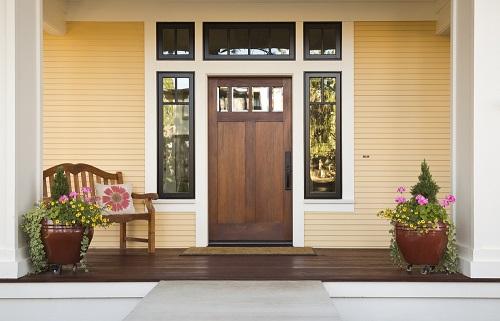 First off, I'm still leery of cloud-based home cameras and their vulnerability. Can you imagine a better hack than taking control of half the front doors in the neighborhood? I'm certainly not concerned that Amazon itself or its delivery partners will violate my home privacy, but it wouldn't be the first big company to leave a virtual backdoor open to hackers. What information could a bad guy gather about us, our comings and goings, and who visits us when? How about the idea of a hacker remotely opening doors for a thief? Goodbye 60-inch hi def TV. At least you can buy the replacement from Amazon.
However, I am left wondering if somewhere down the road Amazon itself might take lesser liberties with the camera, picking up just a few more bits of data about us and our habits, even our neighbors, added to what the company already knows.
I suspect that the real reason behind the Amazon Key development has nothing to do with the consumer's convenience or even the security of packages that are left untended on the front steps for hours during the workday. I'm sure Amazon Key is the next step toward some sort of drone delivery: Drone approaches home and triggers camera, which then opens door. No need for a driver.
I do know people who can't wait for things like drone delivery and Amazon Key. They will gladly pay a company $99 a year to not only get that sweater sooner but pay another $250 to give that company access to their home. I guess it's still a case of trust being relative, or perhaps a balance of trust with perceived benefits. For me personally, the value doesn't seem to justify taking that giant leap in trust.
We welcome your comments on this topic on our social media channels, or
[contact us directly]
with questions about the site.