Advanced Consulting Enterprises - Mapping Database Solutions to Your Needs
Download Guardianship Program of Dade County is a non-profit private agency that provides guardian services for indigent adults in Miami-Dade County in South Florida. Guardianship Program is involved in all decisions - paying bills, medical treatments, rent - for each person in its system. Keeping track of each decision for each individual was not a simple task.

To manage all of this, Guardianship Program implemented an Oracle Database and Oracle Developer Tools, installed and managed by Advanced Consulting Enterprises.

For Advanced Consulting Enterprises, Guardianship Program is a fairly typical deployment in the sense that the customer defined a problem and turned to Advanced Consulting as a trusted advisor to solve the problem.
---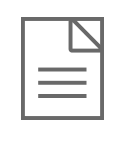 Whitepaper
Georgia Oracle Users Group
---
RECOMMENDED RESOURCES
---
---
---
---
---
---
---
---
---
---
---