Top-Paying U.S. Cities for Data Scientists and Data Analysts
If you're a data scientist, you'll earn the most money on one of the coasts, but data analysts will do better looking for jobs in the center of the country.
Data science continues to be one of the hottest areas for IT employment in the U.S., but the type of data job you pursue and the area in which you live have a huge impact on your earning potential.
Job board Indeed.com recently took an in-depth look at the differences between data analysts and data scientists, and the results were enlightening for anyone considering or pursuing a career in data analysis.
Overall, the average data scientist earns $121,189, while the average data analyst makes $65,364. That's a whopping 86% increase for the data scientist.
Not surprisingly, those high data scientist salaries are attracting more job seekers than for data analyst jobs. Indeed.com saw an 8% increase in people searching for data science jobs between 2017 and 2019, but the number of people looking for data analyst jobs decreased by about 8%. Actual postings for both kinds of jobs has been on the rise, but while data science job postings climbed up at 55%, data analyst postings only grew 7%.
But before you commit yourself to a new career in data science, you should know that these jobs require a lot of skills. Most data scientists have at least a master's degree, and they are expected to have in-depth knowledge of machine learning, as well as coding languages like Python, R, and Java. Data analysts, on the other hand, need only a bachelor's degree and more familiarity with structured data technologies, like SQL and Microsoft Excel.
Perhaps the most interesting finding in the study was the location of the top-paying jobs for each type of role. Data scientist positions pay the best in the large cities -- primarily on the East and West Coast. The high cost of living in these areas mean that the exceptionally high salaries don't actually go as far as they might in other parts of the country.
By contrast, the best-paying data analyst positions are in the center of the country -- primarily the South and the Midwest. Here, the lower cost of living means that those salaries stretch a lot farther than you might expect. And in fact, the difference between the top-paying data science jobs and the top-paying data analyst jobs is much closer than it appears at first glance when you factor in the cost of living.
In defining the two roles, Indeed said:
"Data analysts sift through structured data that easily fits into the rows and columns of a spreadsheet or database (e.g., what people have listened to on Spotify, retail store purchase histories, medical records) to uncover hidden insights and trends that aren't immediately obvious."
"Data scientists are qualified to do the work of a data analyst…and much more. They often interpret bigger, more complex datasets, including both structured and unstructured data (e.g., Netflix video thumbnails, social media activity, audio files). Plus, they design experiments -- after all, they are data "scientists" -- to solve advanced problems with code and build predictive models and machine learning algorithms."
The following slides take a closer look at the top five highest-paying cities for data analysts and the top five high-paying cities for data scientists.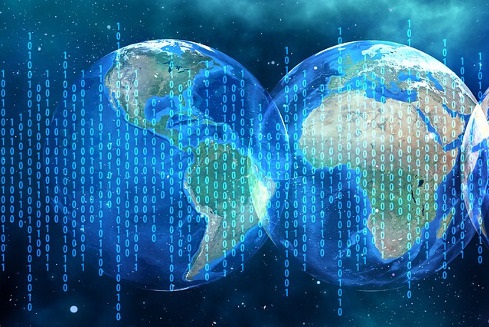 Cynthia Harvey is a freelance writer and editor based in the Detroit area. She has been covering the technology industry for more than fifteen years. View Full Bio
We welcome your comments on this topic on our social media channels, or
[contact us directly]
with questions about the site.