Why CIOs Should Be More Involved In Acquisitions
Here are five important reasons CIOs need to have a voice during mergers and acquisitions.
Whether it's Facebook and WhatsApp or Burger King and Tim Horton's, we're living in a business culture that hinges on the next merger or acquisition, with hundreds of millions to billions of dollars at stake.
All too often, however, CIOs and IT leaders are not part of the planning for mergers or acquisitions. In the fast-paced excitement of executing the deal, IT priorities like application rationalization and operations integration can be viewed as an afterthought.
Waiting to include input from the CIO until late in the due diligence process – or even after the deal is made – is usually a recipe for disaster, only adding to the high percentage of acquisitions that fail to meet target objectives.
[CIOs are often undone by sticking with old systems and failing to market themselves. Read 3 Common & Costly CIO Mistakes]
Simply put, CIOs need a seat at the table during merger or acquisition planning. Here's why.
1. The CEO's not asking the right questions
Do the CEO and the due diligence team know how old the other company's data centers are, and how urgently a significant investment must be made? Do they know all of the organization's enterprise applications, when licenses will expire and what the maintenance fees are? What about something as simple as the enterprise's hundreds or thousands of laptop computers? In general, does the CEO know when equipment warranties will expire and when millions of dollars must be spent on upgrades?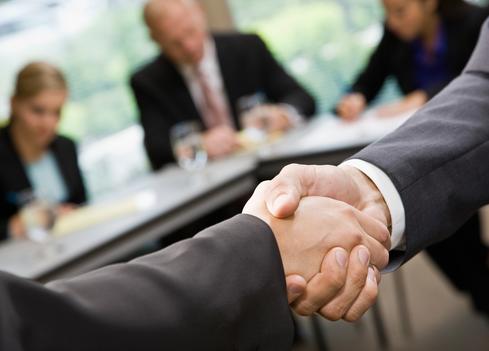 These are questions a CIO is ready to answer if asked to participate in an acquisition planning process. The insights gleaned from a deep-dive into the IT organization of the potential acquisition can add up to hundreds of millions of dollars, and may even affect the final purchase price.
2. The wrong IT culture might prevail
Recently, two of the United States' largest airline enterprises merged in a multibillion dollar deal. While one used everything from next generation web apps to savvy social media techniques, the other was still using technology from the 1980s, which made for a slow-moving organization.
It's the CIO's role to audit both of the IT organizations and determine which culture should prevail. In the airline merger, this happened, and the nimble and more agile organization came out on top. That decision has greatly benefited the newly merged company.
3. Day-one-ready systems need to be integrated
The IT team is responsible for the complex and labor-intensive task of enterprise-wide systems integration so things like phones, voicemail, and email work from day one. These are basic steps a business should take in its preparation for an acquisition and need to involve input from the CIO.
To business leaders, combining email or telephone systems may seem trivial, but slip ups cause monumental headaches for employees, and even customers. Historically, airline mergers have been notorious for failing to integrate IT properly, causing lost bags, reservation errors, and flight delays. Preparing to merge two entirely different IT organizations isn't a task that should be left until the 11th hour.
4. Everyone needs to speak the same language
There's a myth that size matters -- that making a smooth transition during a merger or acquisition is an easy task to accomplish if one of the companies is small enough. The C-suite of a $5 billion enterprise may look at acquiring a $100 million company and see it as a non-event. But the CIO knows differently. It's the IT leader's responsibility to put technology risks and requirements into a language that business leaders can understand.
Of course, this is nothing new. "Alignment of IT with the Business" has been in the top three concerns of IT managers for the last 11 years, according to the Society for Information Management's annual study. During a merger or acquisition, it can be worth millions.
5. There's risk of losing human capital
Leaders often face the unplanned loss of human capital during an acquisition. Part of the CIO's job during the process is to help identify those on the IT team with "Superman Syndrome"—the heroes with all the institutional knowledge of how IT at the enterprise works.
Addressing the risk of those people getting spooked about their future at the new organization and leaving during the merger will help moderate this often uncalculated cost.
More than 60% of acquisitions fail to meet their goals within the planned time frame, according to a Deloitte's study, "Solving the Merger Mystery: Maximizing the Payoff of Mergers and Acquisitions." Having a CIO at the table during the hard work of preparing for an acquisition could help other C-suite leaders execute the deal more successfully.
Apply now for the 2015 InformationWeek Elite 100, which recognizes the most innovative users of technology to advance a company's business goals. Winners will be recognized at the InformationWeek Conference, April 27-28, 2015, at the Mandalay Bay in Las Vegas. Application period ends Jan. 9, 2015.
As vice president of data center solutions, Fred Latala leads a team that helps clients address the challenges and optimize the opportunities that legacy and next generation data centers face. This team brings together professionals across the disciplines of strategy, ... View Full Bio
We welcome your comments on this topic on our social media channels, or
[contact us directly]
with questions about the site.