Strategies You Need to Make Digital Transformation Work
CTOs, IT leaders, and executive management can use these examples to form their own master plans to transform their organizations and win.
Finding the most effective approach to transformation can be elusive, but insight from those who have already gone all-in can shed light for others to follow. Pressure continues to mount on leaders within organizations to make good on the promise of what digitization, migration to the cloud, and automation may offer.
That can seem easy for new companies to launch in a cloud-native environment and march forth. For organizations built on legacy systems and steeped in technical debt, such moves might appear to be nigh-impossible, or at best offer a murky return on investment.
Experts from companies that have embraced digital transformation might prove otherwise. Some of them shared their experiences and insights at the Converge conference for "augmented organizations," held at the New York Stock Exchange and hosted by IT and software developer Globant.
Naysayers might presume their specific circumstances make it impossible to adopt new technology or methodologies seen in the digital transformation arena. The range of presenters at Converge, who came from such companies as Mastercard, Merriam-Webster, and Realogy Holdings, speaks to the possibility for different types of organizations to at least try.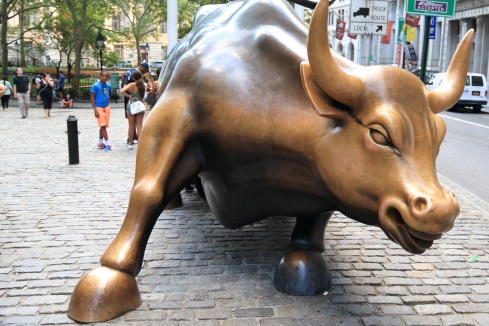 Like it or not, business sectors are going to advance on new tech strategies, and the laggards may pay the price as they get left behind by their more proactive rivals. During a panel on transforming an organization while still running it, the moderator Shawn Fitzgerald said there is an expectation that between 2019 and 2023, companies will invest $8.2 trillion on hardware, software, and services. Fitzgerald serves as research director for insight on worldwide digital transformation strategies at market intelligence firm IDC.
Money alone is not the answer to transformation. Within his projection, Fitzgerald pointed out a substantial disparity exists between the cash being thrown at new technology and what organizations actually do with those tools they acquire. He said by 2023, more than 50% of all information and communication technology (ICT) investment will be digital transformation-oriented, but only 4% of companies have realized full digital transformation. "Lots of people are trying to get there but are not there yet," Fitzgerald said.
There is plenty of room for improvement on this front, and there may be some wisdom to glean from the examples offered by the presenters at Converge. The following slideshow breaks down some of their insights and a few warnings about what can come from technology now at hand.
Joao-Pierre S. Ruth has spent his career immersed in business and technology journalism first covering local industries in New Jersey, later as the New York editor for Xconomy delving into the city's tech startup community, and then as a freelancer for such outlets as ... View Full Bio
We welcome your comments on this topic on our social media channels, or
[contact us directly]
with questions about the site.