Stop thinking of log data as a break/fix tool and start thinking of it as a business intelligence tool, says Sumo Logic CMO.
The holiday shopping season is over, and retailers will soon begin examining their business strategies -- if they haven't started already -- to see what did and didn't work during the past few weeks.
Big data -- specifically, machine-generated log data -- can help businesses fix issues before they expand into customer-facing problems that impact the company's bottom line. That's according to Sanjay Sarathy, CMO of Sumo Logic, a cloud-based log management and analytics service headquartered in Redwood City, Calif.
But for log data to help out, the perception of log management software must change, Sarathy said in a phone interview with InformationWeek. "Rather than being thought of as a break/fix tool to identify issues and remediate them," he explained, "it [should be seen] as more of a business-insights tool that happens to center around log data and other machine data."
[Visualization can be the best way to understand data, but you need to do it right. Here's how to avoid some common mistakes: Big Data Visualization: 3 Errors To Avoid.]
Sumo Logic is seeing more of its merchant customers take a proactive stance in addressing e-commerce problems. Log data, Sarathy said, is playing a growing role in this trend. "When it comes to logs and other machine data, the traditional way of thinking about it is, if an issue crops up, you immediately set into effect a war room that quickly identifies the issue, fixes it, and tries to solve it before there's any customer impact -- especially if it's a customer-facing site or issue."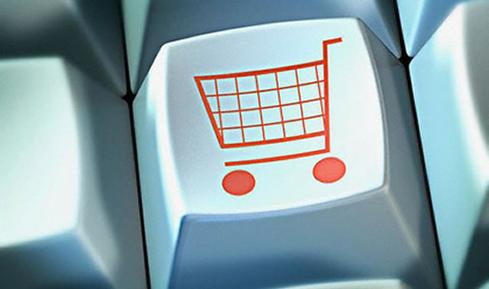 Invariably, he added, this means spending a lot of time searching through the haystack for that needle that actually affects the customer. "But what CIOs have asked us -- and presumably others in the industry -- is, 'How do I get to the point where I'm fixing a symptom before the issue even affects the customer?' "
Log data may be the proverbial canary in the coal mine.
"Logs will give you those symptoms," said Sarathy. "The big challenge for CIOs has typically been that they've had to search for those issues. And often times you have to know what you're searching for."
In essence, the log data tells the CIO what's going on, which in turn enables a more proactive response. "If, for example, your Web server that serves a million customers the week before Christmas is overloaded, you could fix the issue before it impacts any one of those millions of customers."
CIOs, he added, should strive to collect and analyze all the data available to them, including that from outside the company. "A lot of times the data is not just from within the company, but with partners and customers. [CIOs] should think about how that data can be correlated with their own data to make better business decisions, because we've found that interactions across the data are oftentimes what lead to insights."
Log management software is evolving quickly, and 2014 will bring new features to Sumo Logic's product lineup. "What I would say, at a high level, is that when you think about what companies care about, they don't really care about the logs," says Sarathy. "What they really care about are the events those logs represent and the insights they can get from them."
Without delving into specifics, Sarathy says Sumo Logic's upcoming products will enhance its current analytics tools by providing more context and relevance around e-commerce sites. Ideally, he says, this approach will make it easier for e-commerce and other companies to quickly discover, "not what has happened, but what they need to hear -- what they need to know to make their business more effective."
Jeff Bertolucci is a technology journalist in Los Angeles who writes mostly for Kiplinger's Personal Finance, the Saturday Evening Post, and InformationWeek.
There's no single migration path to the next generation of enterprise communications and collaboration systems and services, and Enterprise Connect delivers what you need to evaluate all the options. Register today and learn about the full range of platforms, services, and applications that comprise modern communications and collaboration systems. Register with code MPIWK and save $200 on the entire event and Tuesday-Thursday conference passes or for a Free Expo pass. It happens in Orlando, Fla., March 17-19.
We welcome your comments on this topic on our social media channels, or
[contact us directly]
with questions about the site.